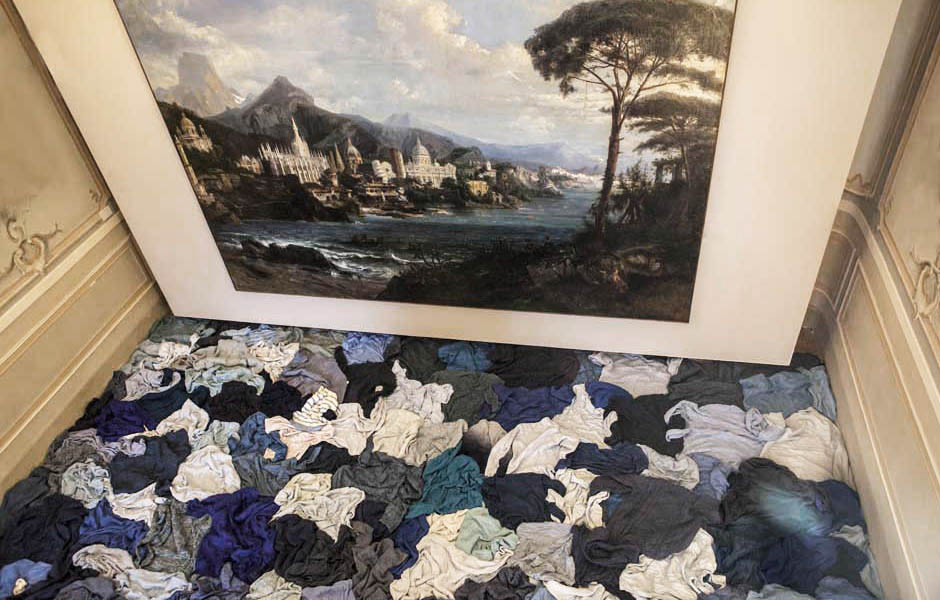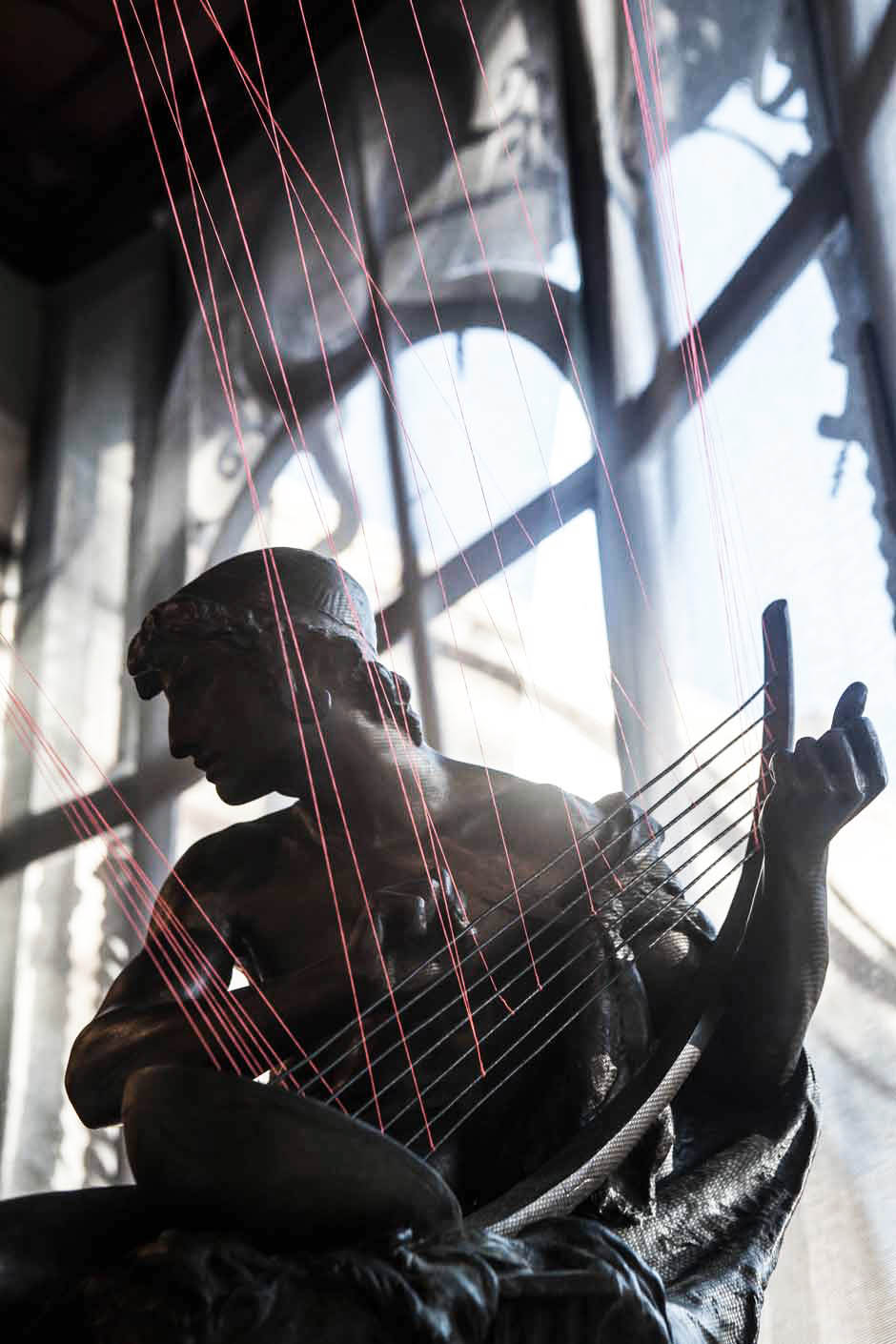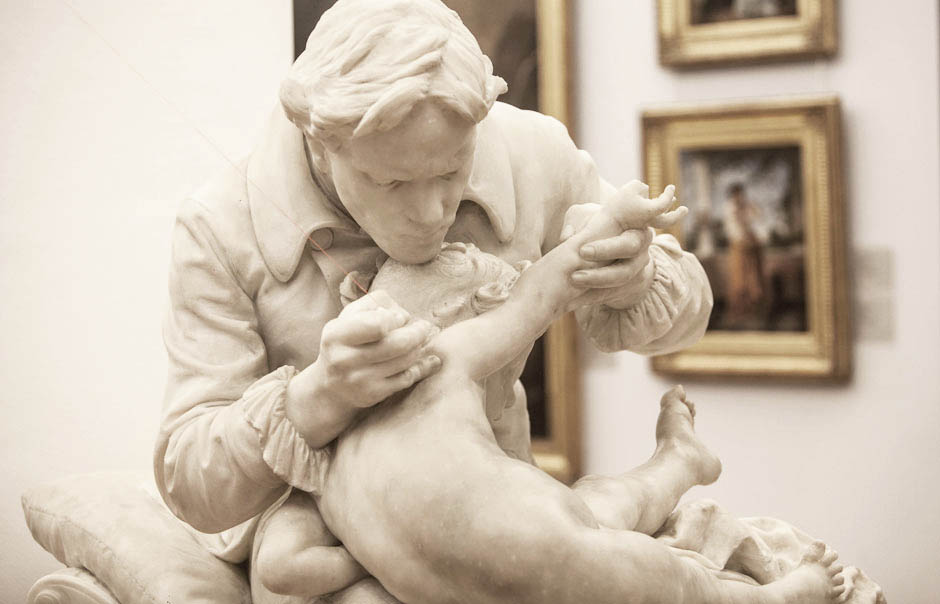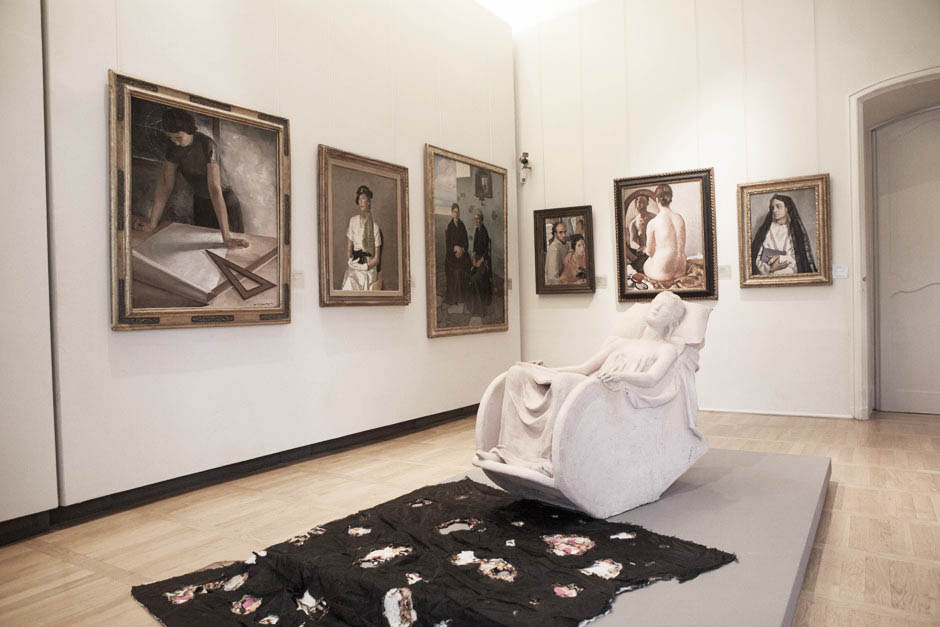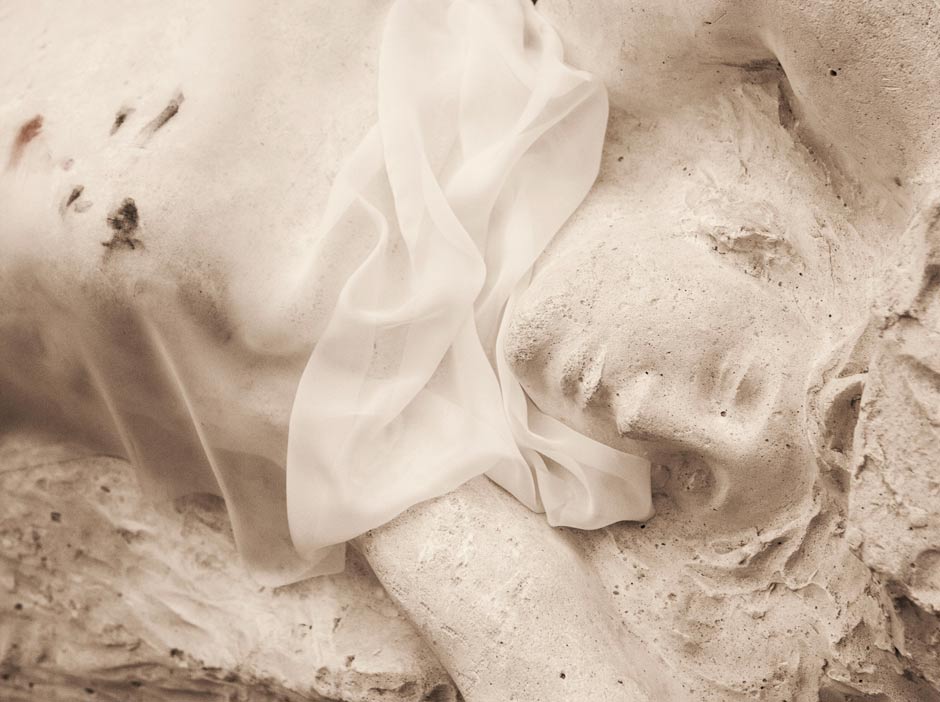 TRAMARE
Galleria d'Arte Moderna
Genoa Nervi, 2014-2015
---
Works by Denise Bonapace and Lorenza Daverio: an exhibition where installations of knit, yarns, warps, wefts and photograph dialogue with sculptures and paintings in the Genoa GAM.
In the images on the facing pace, in order of appearance.
"History of Humanity" in relation with "Fantastic view of the main monuments in Italy" by P.H.Theodor; "Sound Vision" elation with "Davide" by C.F. Chiaffarino;"Divine Humanity" in relation with "Jenner" by G.Monteverde; "Illness" in relation with "The convalescent" by A. Martini; "Re-vealing" in relation with plaster statues.
Exhibition curated by Maria Flora Giubilei and Fortunato D'Amico
Sponsored by the Municipality of Genoa, Museums of Nervi
Promoted by Iren with the participation of Tesmapri