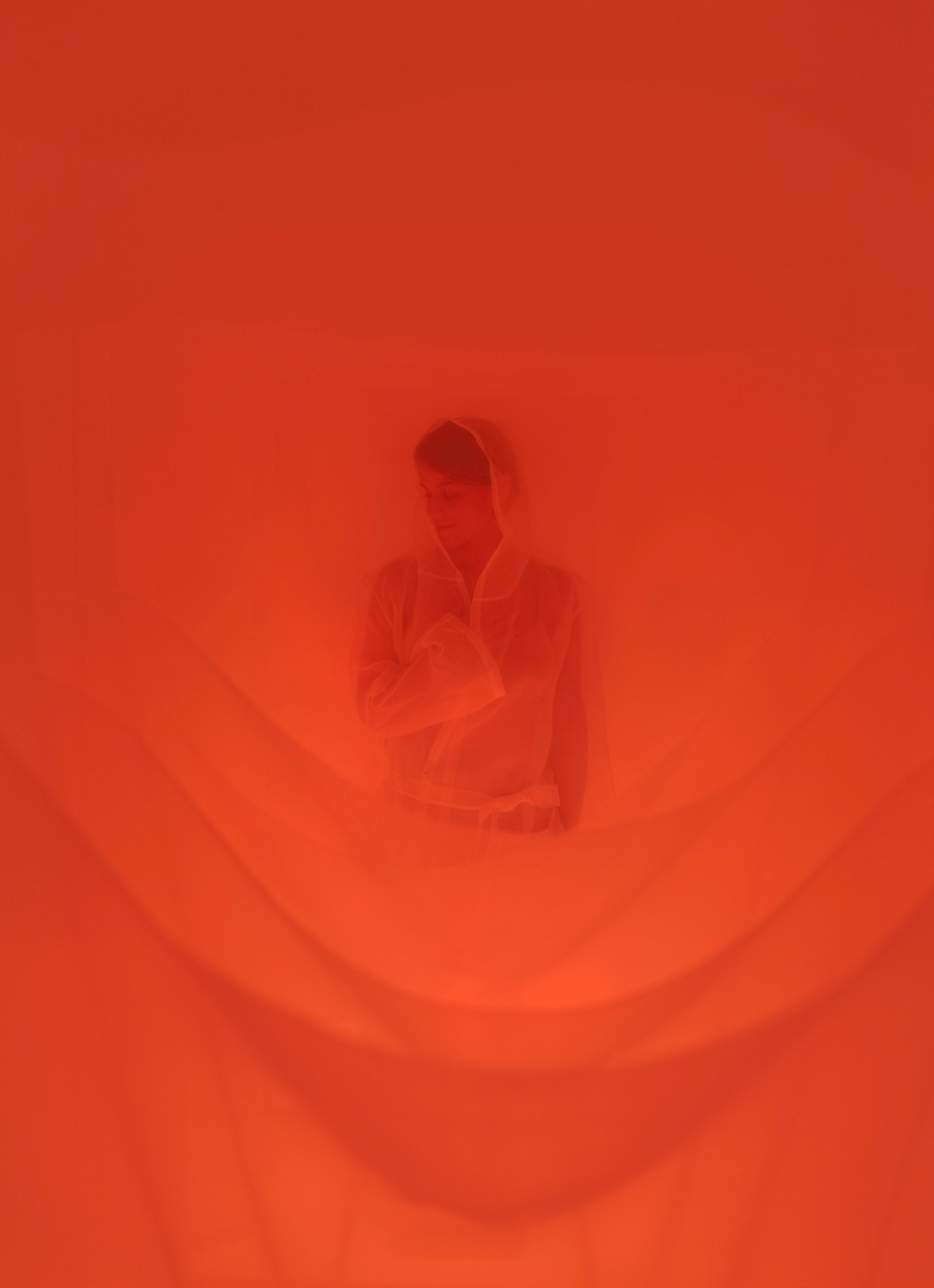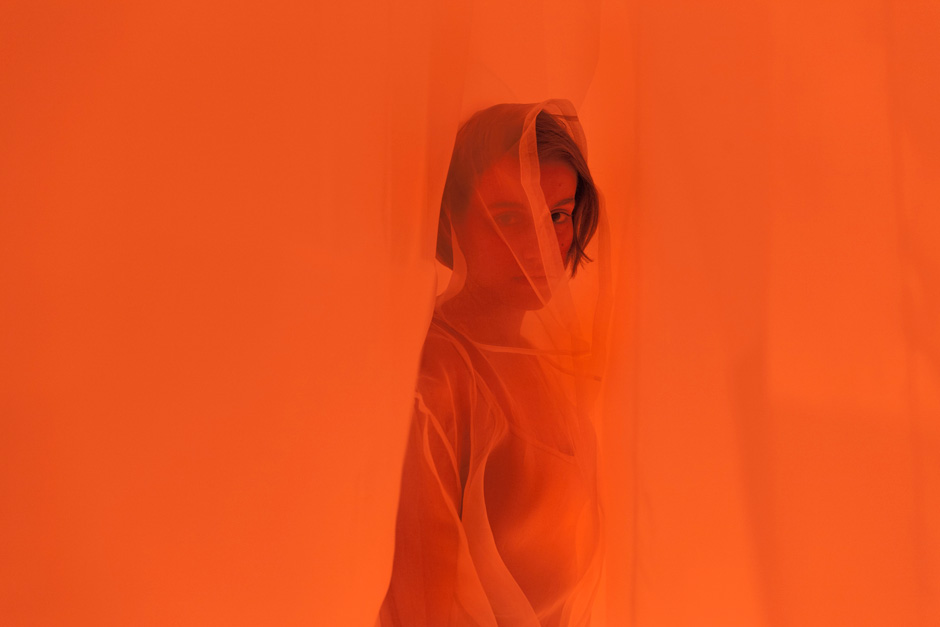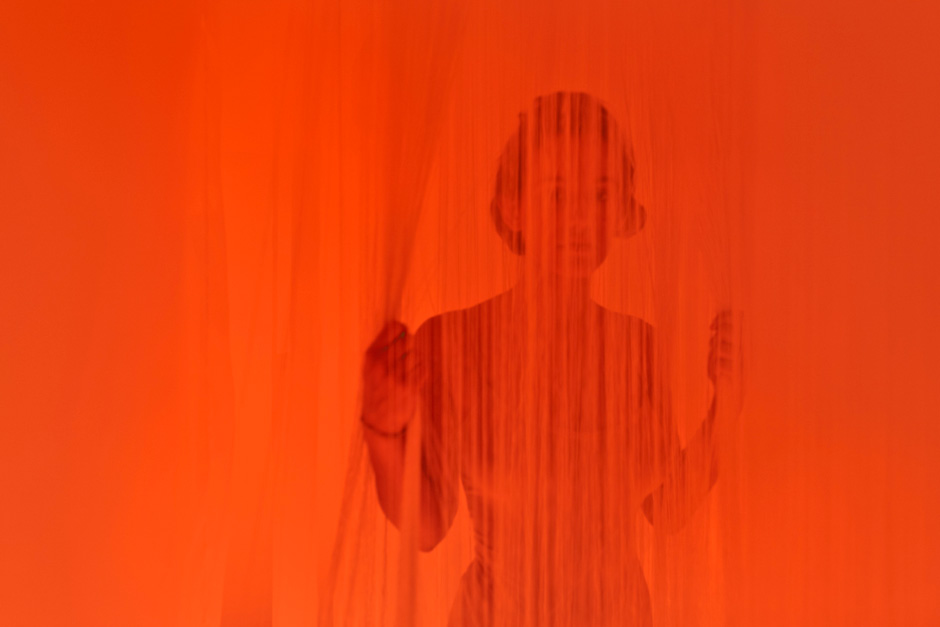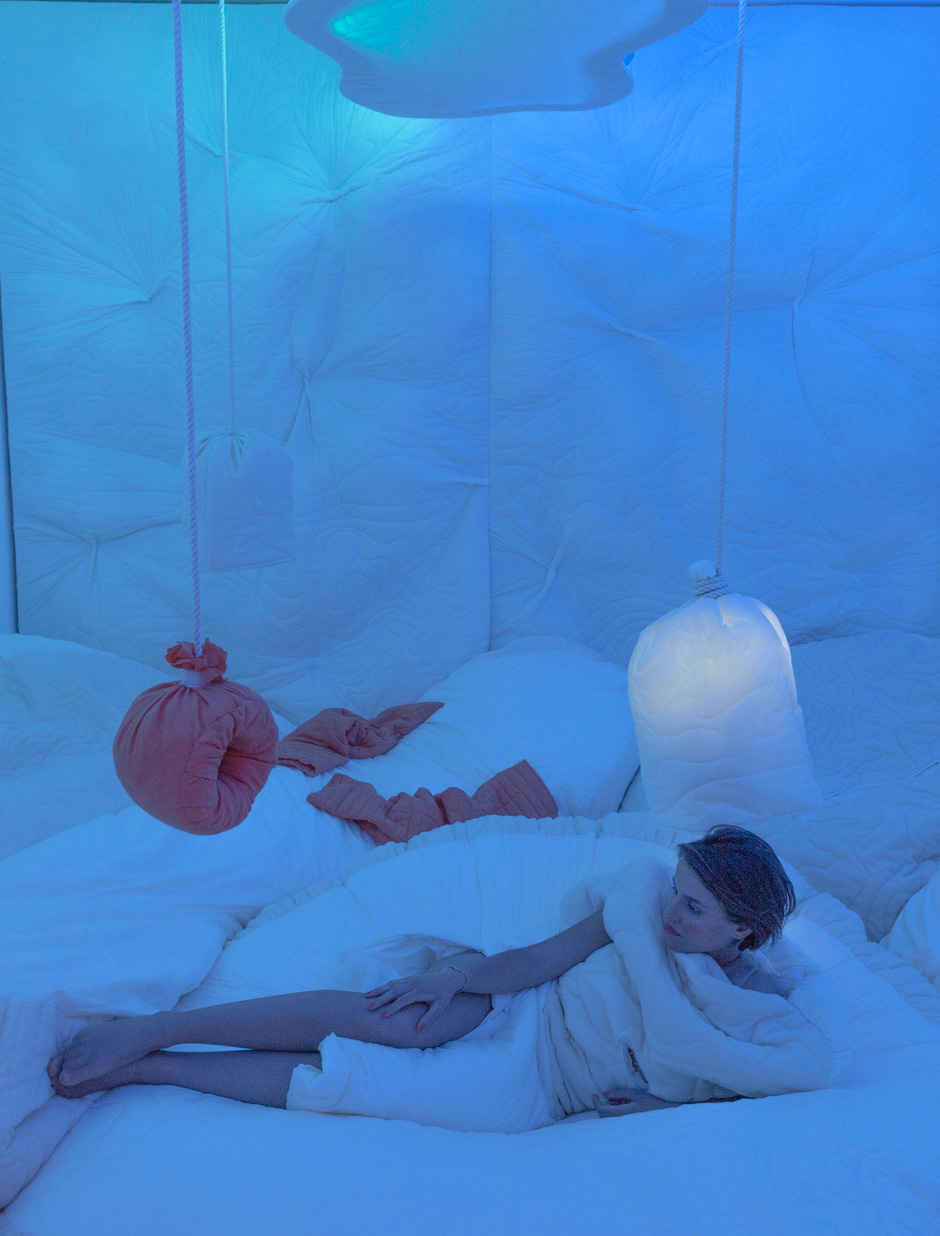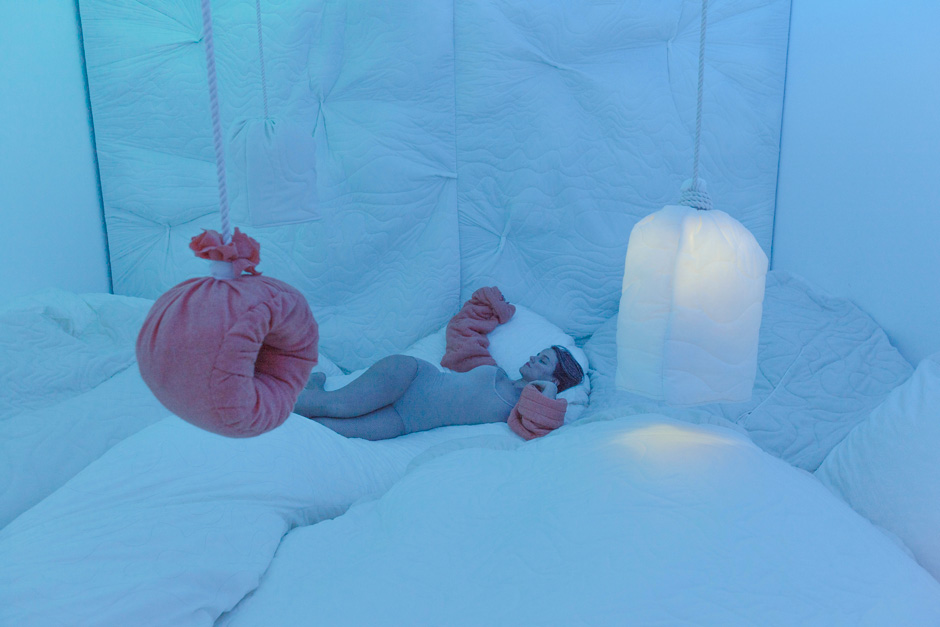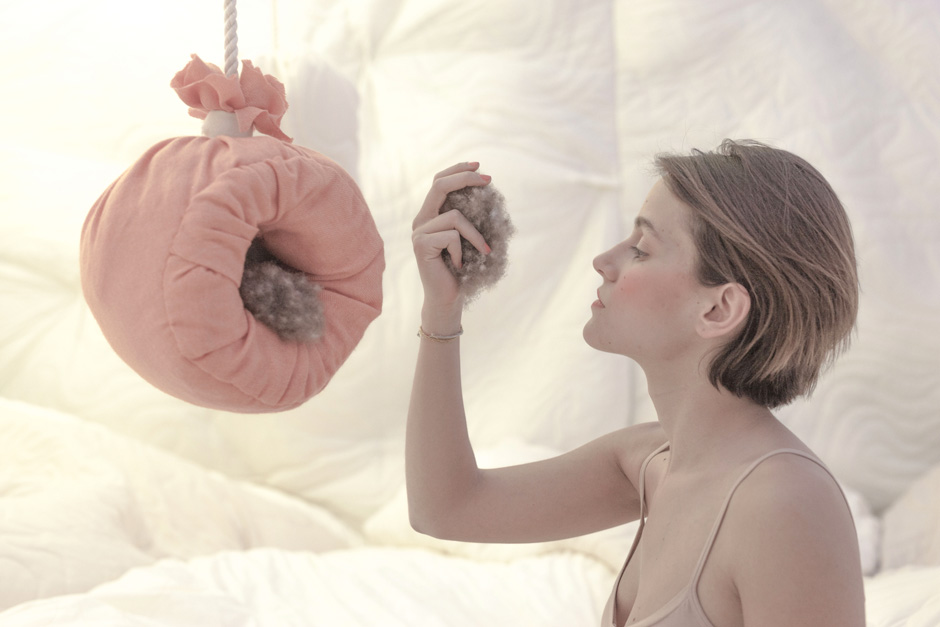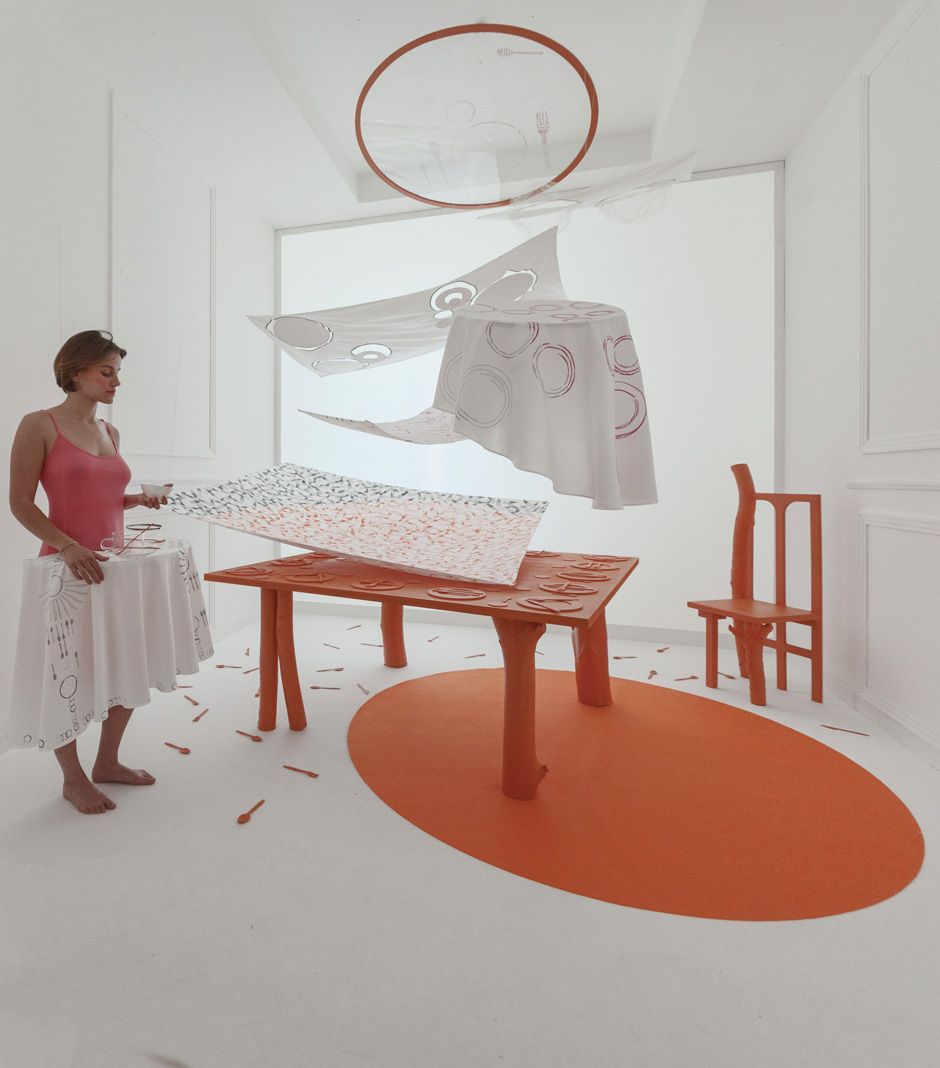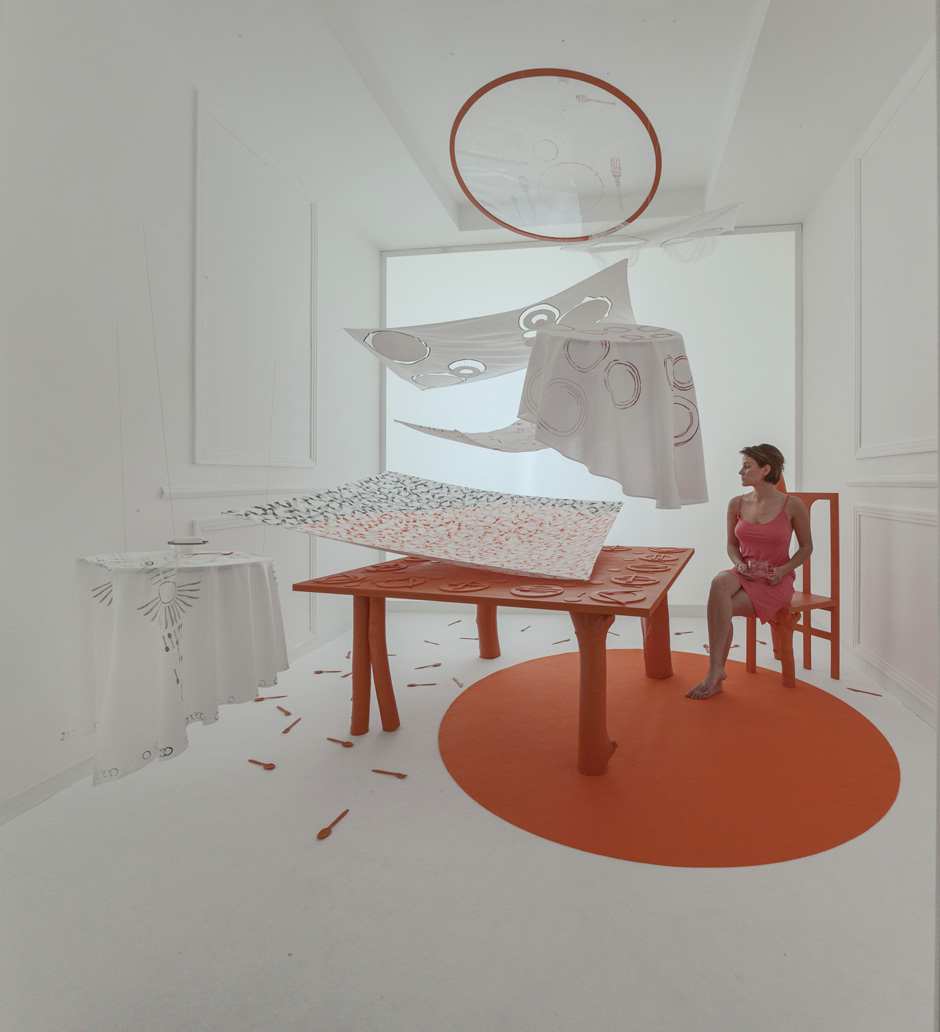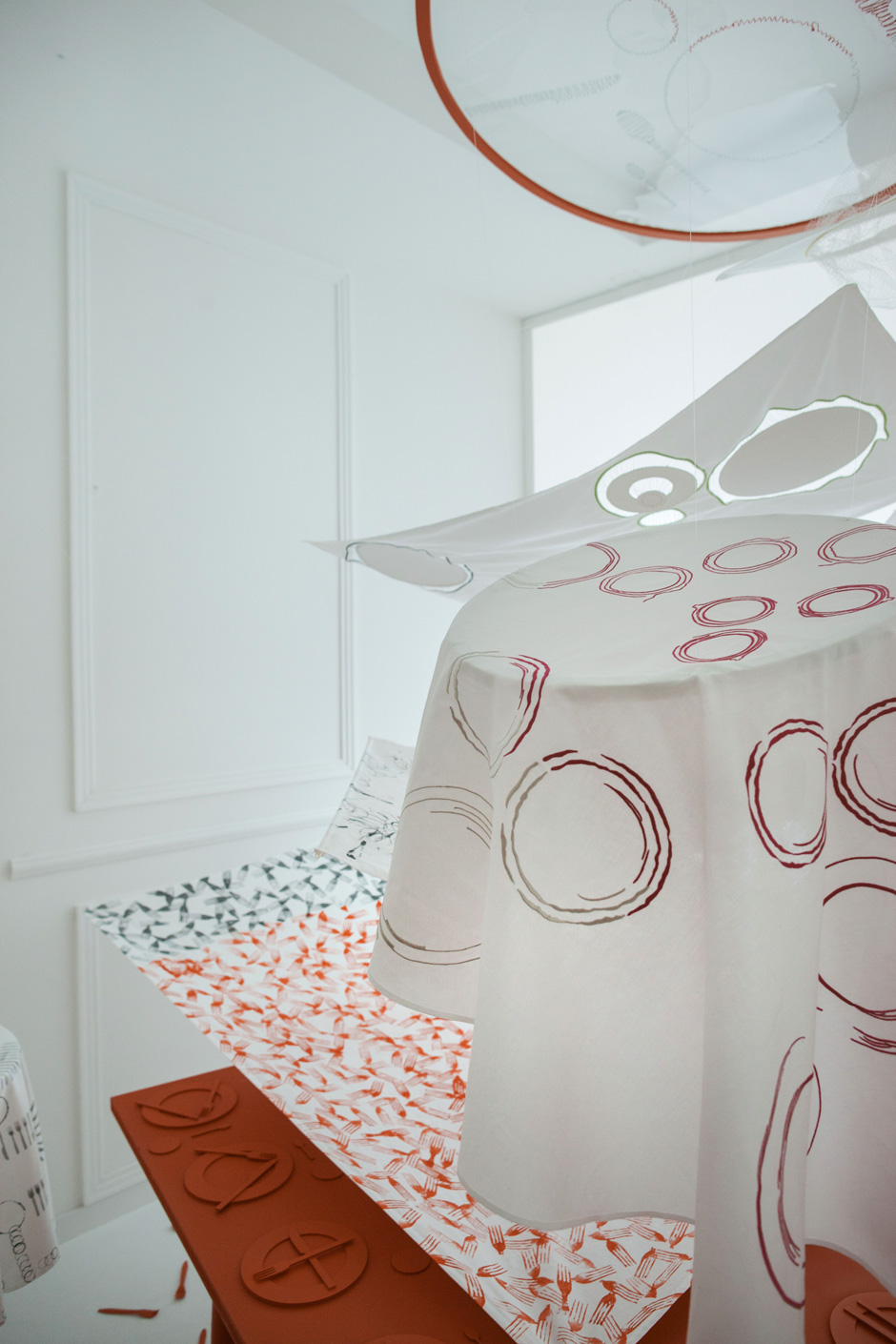 ABITABITO
Pratesi
Palazzo Serbelloni
Milan Design Week, 2017

---
Abitabito is an installation of three dressed rooms: a bedroom, a bathroom and a dining room.
Abitabito was born from the play on words abito and abitare, live and to live.
Clothes dress the body and through these the space around: they are the principal way we dialogue with the external, the communication element par excellence, a second skin with which we communicate ourselves to others.
Both the clothes and the domestic spaces are realised with unique Pratesi fabrics.
Abitabito work on the symbolic superimposition of forms and materials, until the dressed body becomes a room: dresscodes contaminate domestic spaces, until the body becomes decorated and the room dressed.
The installations are worn like clothes and the visitors can interact within the surrounding space to dress the entire room in Pratesi fabrics.
Conceived by Alessandro Guerriero
Artistic direction Denise Bonapace
TAM TAM designers: Fernanda Biagi, Maria Piattica, Maurizio Splendore, Andrea Violante, Carlotta Godini, Monica Gesualdo, Lulu Zhang, Nicoletta Veronesi, Matheus Domenghini Albano, Agnese Zappiny, Lolo Wang, Stefano Baldini, Giulia Zorzella, Aleksandra Santoemma, Mahjoub Ghasemi, Federico Gobbi, Giorgio Romairone, Chaeyung Lee.
Sound Design Pietro Micheal Signorini