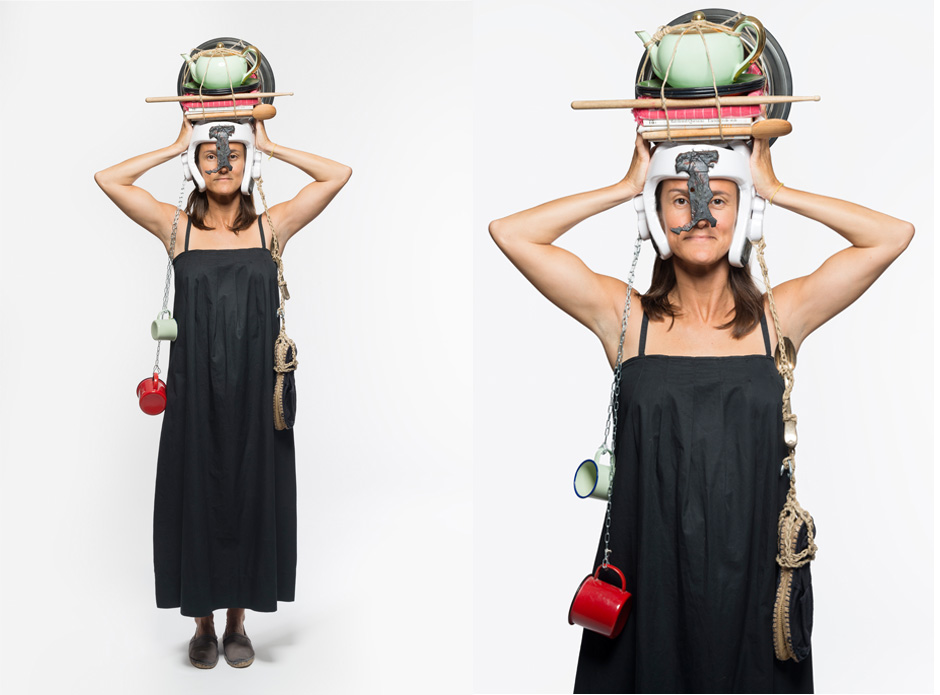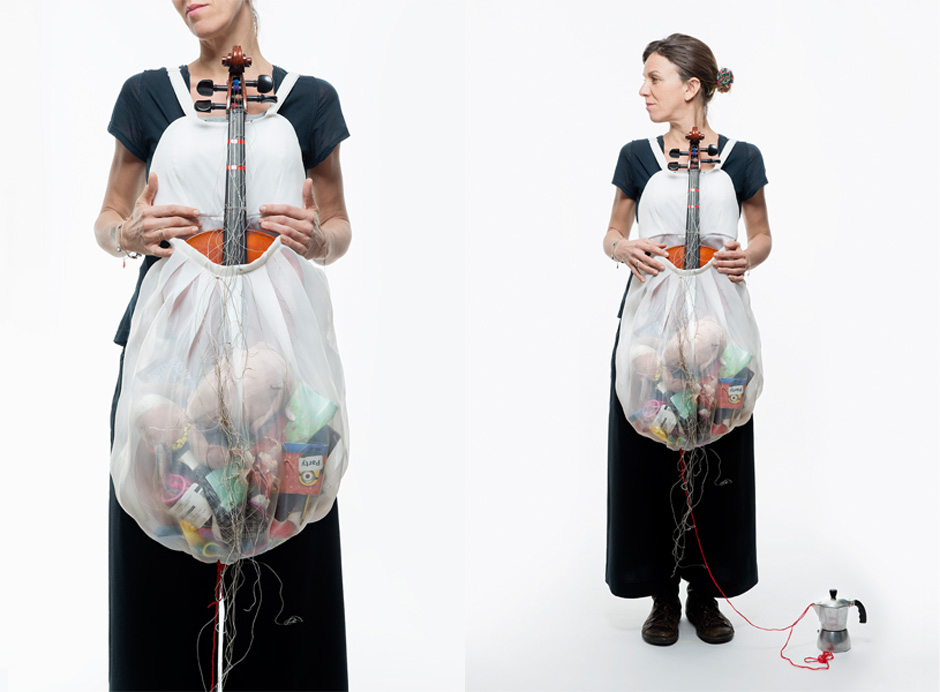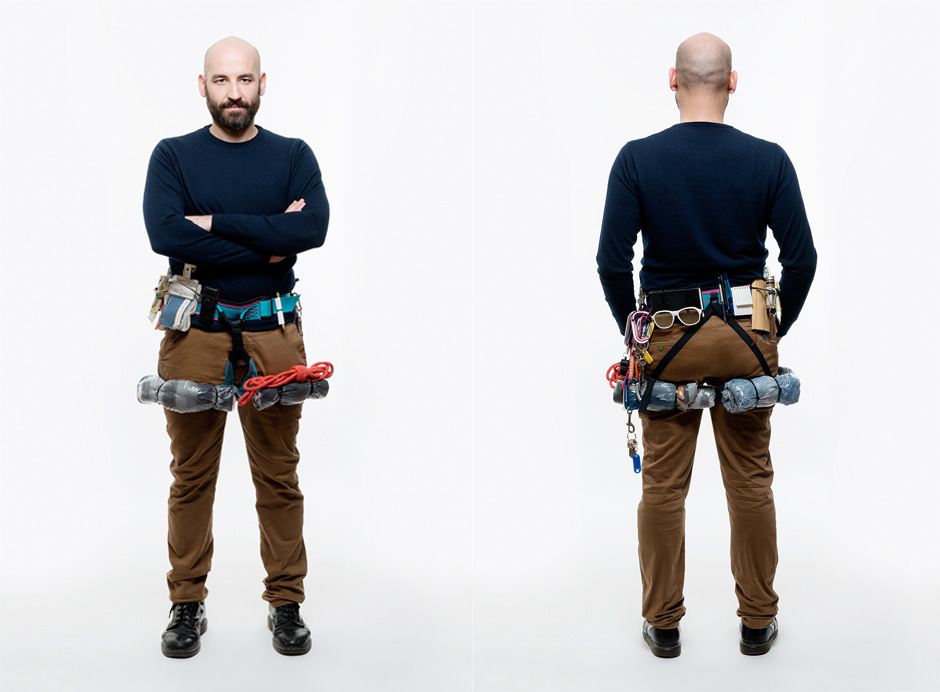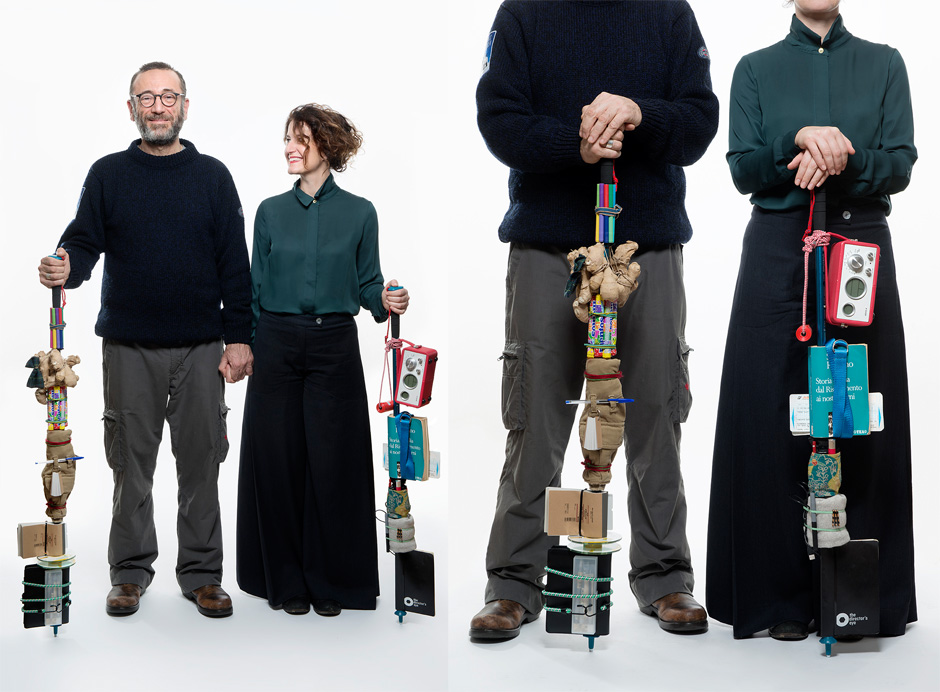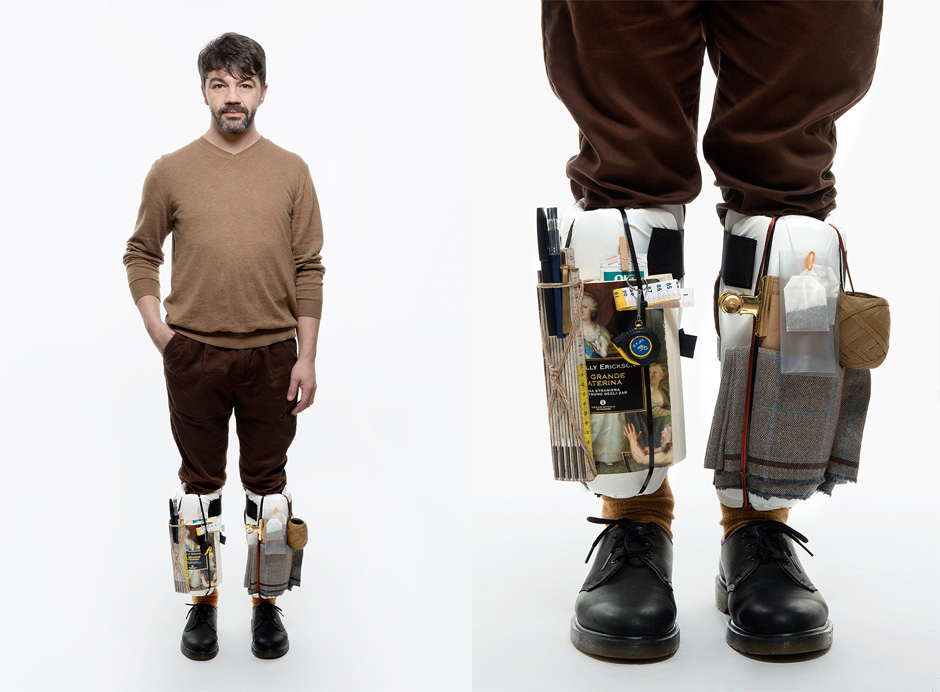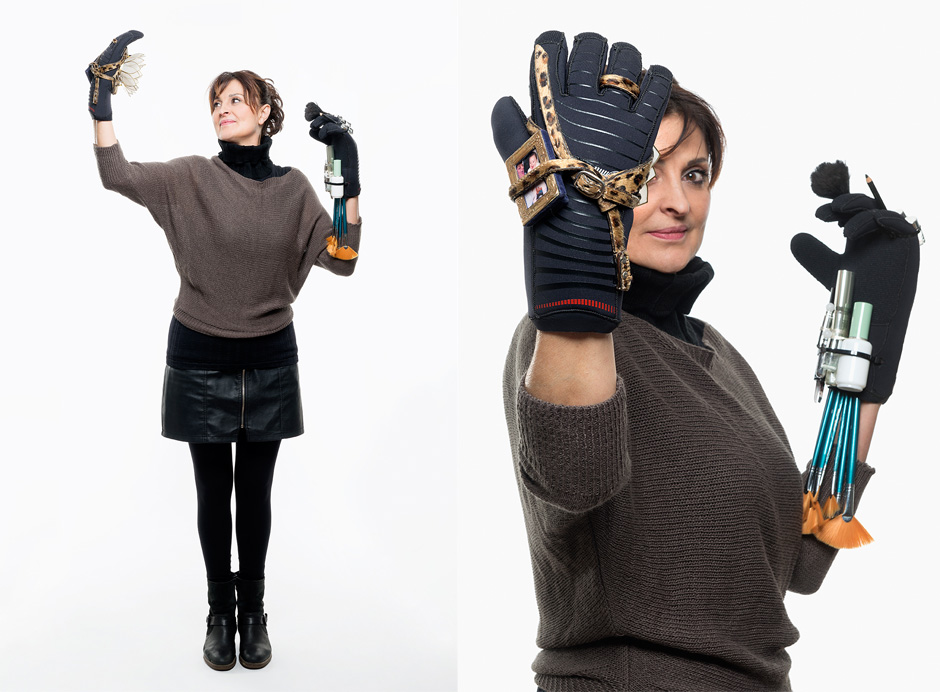 WEARABLE HOMES
999domande sull'abitare contemporaneo
Triennale di Milano, 2018

---
Do you need a home to live? WEARABLE HOMES puts on show mobile homes, wearable, that become PLACES OF NARRATION rich of affections, projections, desires, the results of our identities and ritual choices, they dress us accompanying us in our personal journeys.
Elisa's home
"Home is wherever, where there is a bowl for my dog and what I need to prepare and enjoy a good meal sitting at the table, alone or with friends.
Where there is some music in the air, some good books to make me think of the many different words and ways to express my ideas.
And a small Italy, to always remind me where I come from!" Elisa Testori
Chiara's home
"My home is like an inside out pocket: there are crumbs, scraps, notes, receipts, messages, snacks leftovers. It tastes like the family coffee maker which is Odoardo's one. It has the roughness of my fragile pages. My home has the soft and shabby scent of Ettore's donkey. Of Elettra's music kindly resounding inside her, against her chest. Corrado Levi wrote "such a full warmth that after a while you don't need anything else". My home is warm, it smells nice and sounds good." Chiara Alessi
Luca's home
"I am Home, and Home are the objects I carry with me, sometimes out of place, but always ready when I need them. 
I know that a snap-hook can always be useful even in the city, and a notebook or a pen can always be important at any altitude." Luca Astorri
Lorenza's home
"Radio and books are my home, wherever I am. Radio because it makes me feel part of a community.
Books because they give me a sense of peace and protection.". Lorenza Daverio
Vittorio's home
"Like a turtle, I tend to take my Home with me. The agenda is an attempt to put some order in the thousands of things life is made of. Ginger is for me the medicine par excellence, the natural protection against (almost) all pains. CDs because music is my life.". Vittorio Cosma
Dario's home
"Tools "to size" things, to think and depict ideas, to fix them and keep them together, to link them and make them look nicer. Tea is the warmth of home, to drink while reading a story that feeds our minds and from which to learn from in spare time. Home is the remedy for a headache when my warmest scarf is not enough. " Dario Zordan
Maria Pia's home
"Home is souls in front of a mirror. Home is nourishment for body and spirit. Home is a brushstroke of emotions, love and colours. Home is the good and bad world: your world."
Maria Pia Fiorentino