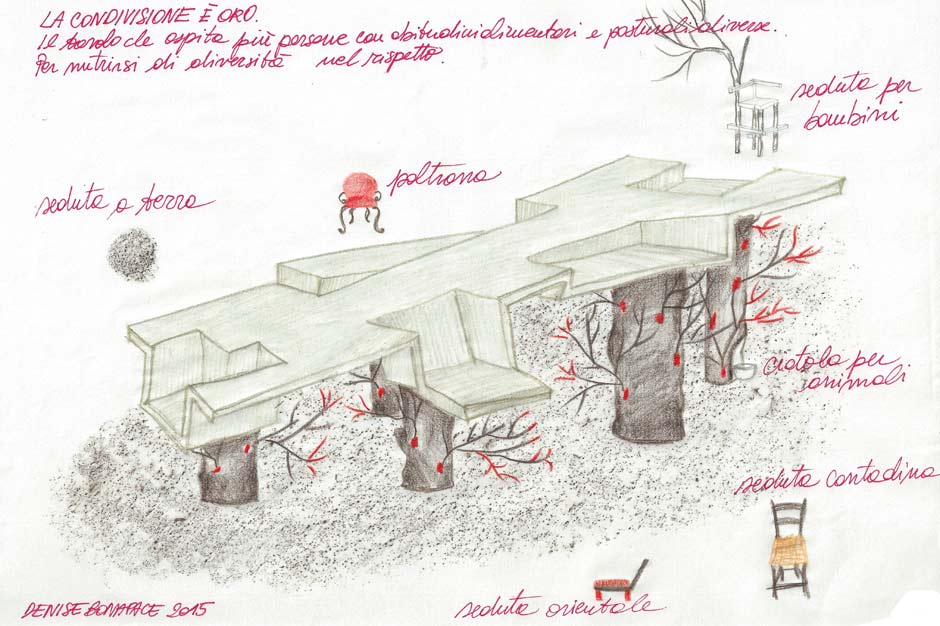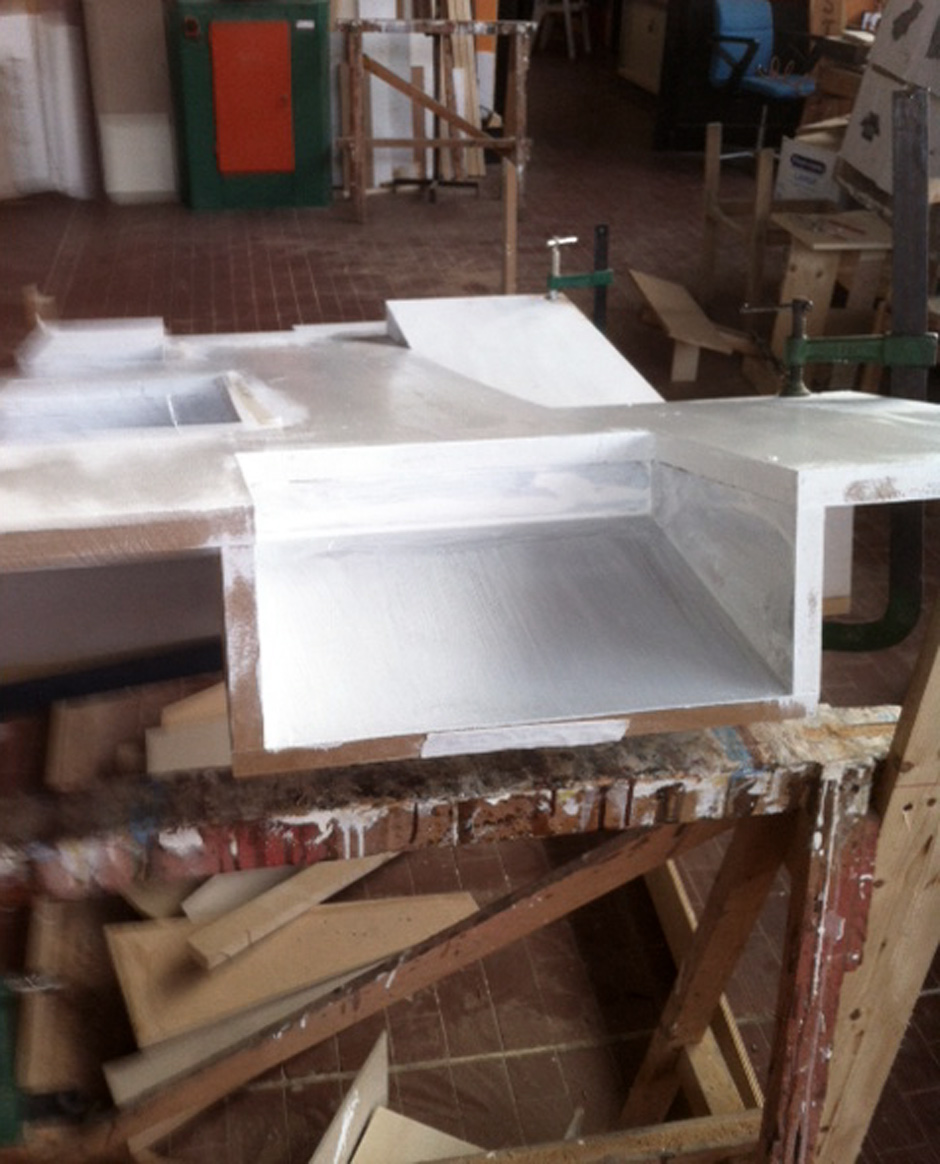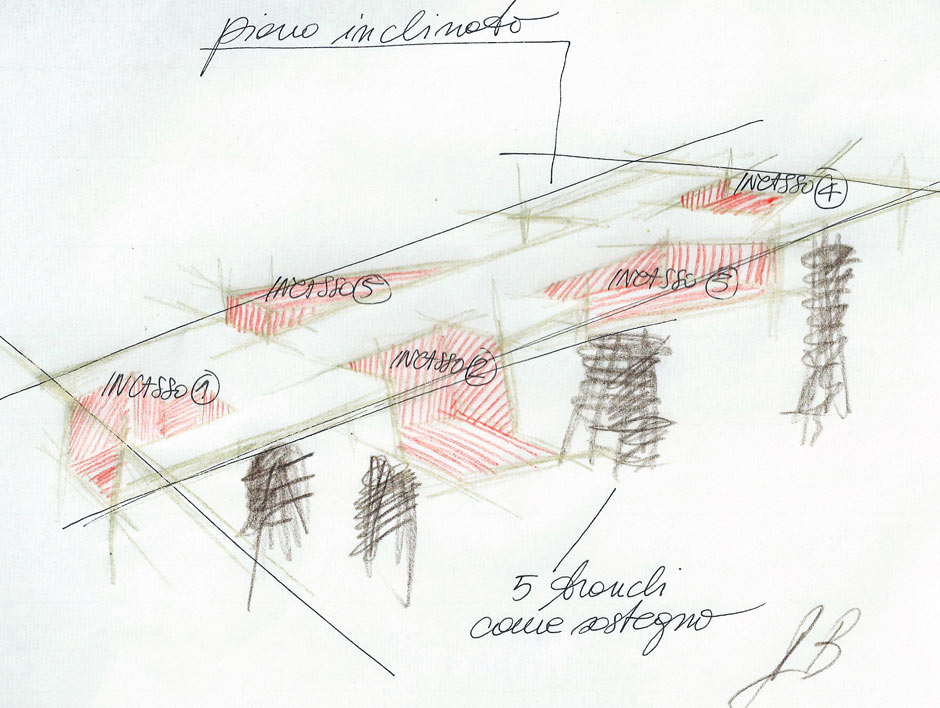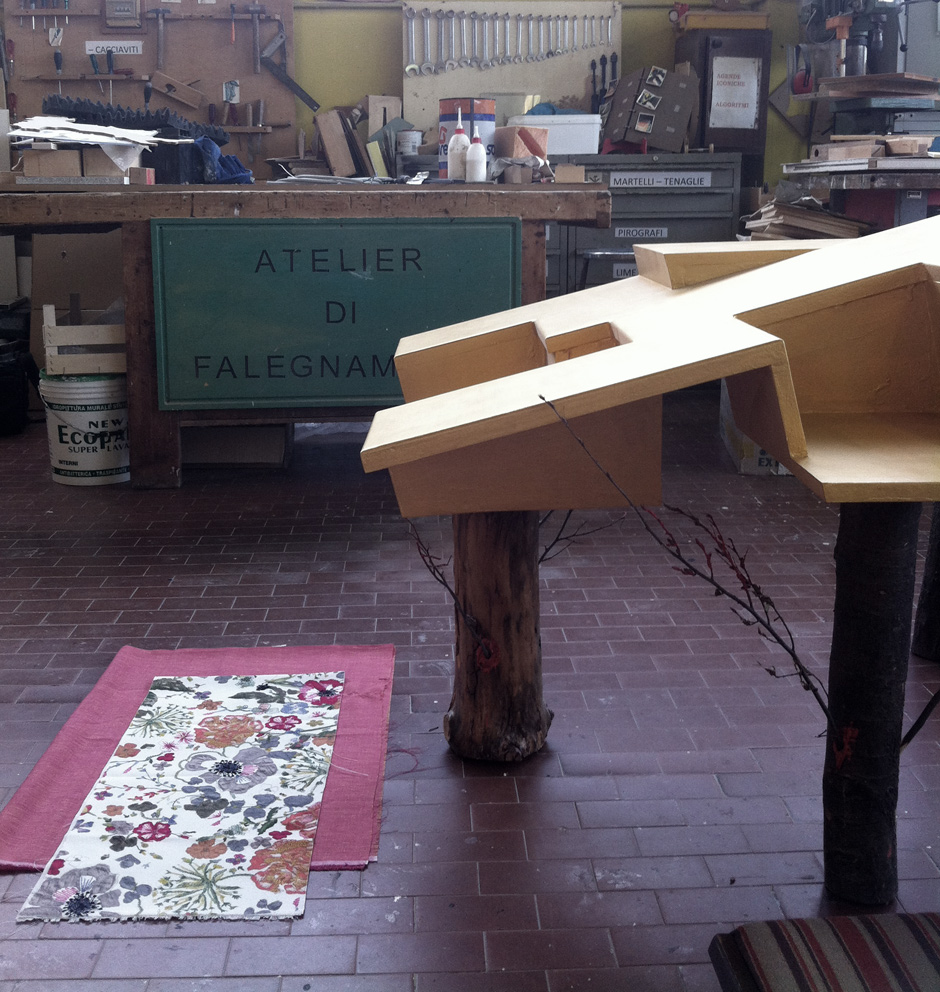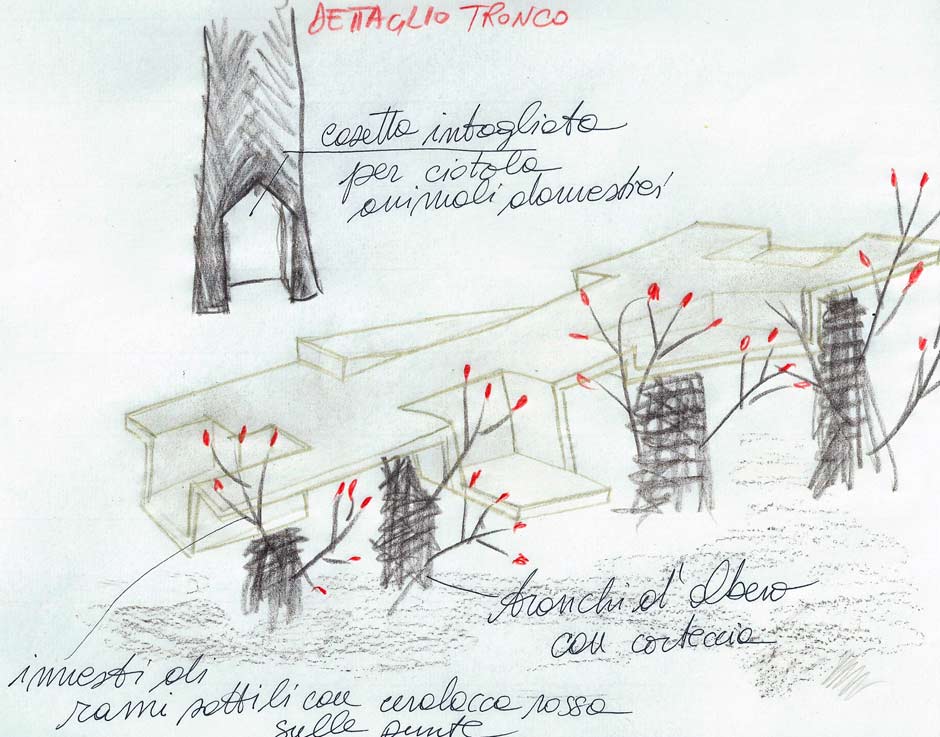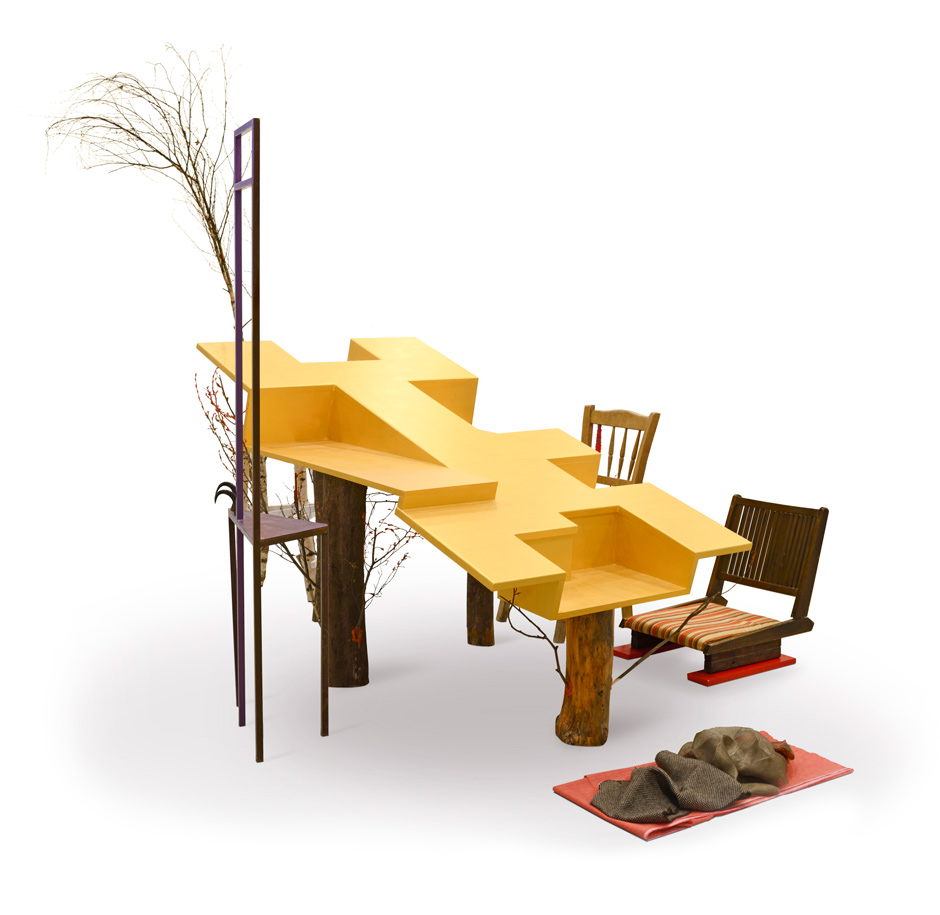 GOLDEN SHARING
All together around the table!
Normali Meraviglie, 2016
---
When we think of a table where we could share a meal with other people, we think of a free, open, and spacious surface: instead "dorata condivisione" ("golden sharing") offers five shelves of various sizes, cut into a slanted surface that allows different uses, customs, gestures and postures to sit around the table.
The fundamental prerogative of the table is to permit each diner to choose how to sit, what to eat and which tools to use. There is a seat on the ground, an oriental seat, a peasant seat, a "throne" for children, a comfortable and spacious armchair and an extra space on the ground for pets.
It is a democratic table: everyone can eat what they want and the way they prefer it.
Curated by Alessandro Guerriero and Alessandra Zucchi.
Made from the woodshop of Istituto Sacra Famiglia.