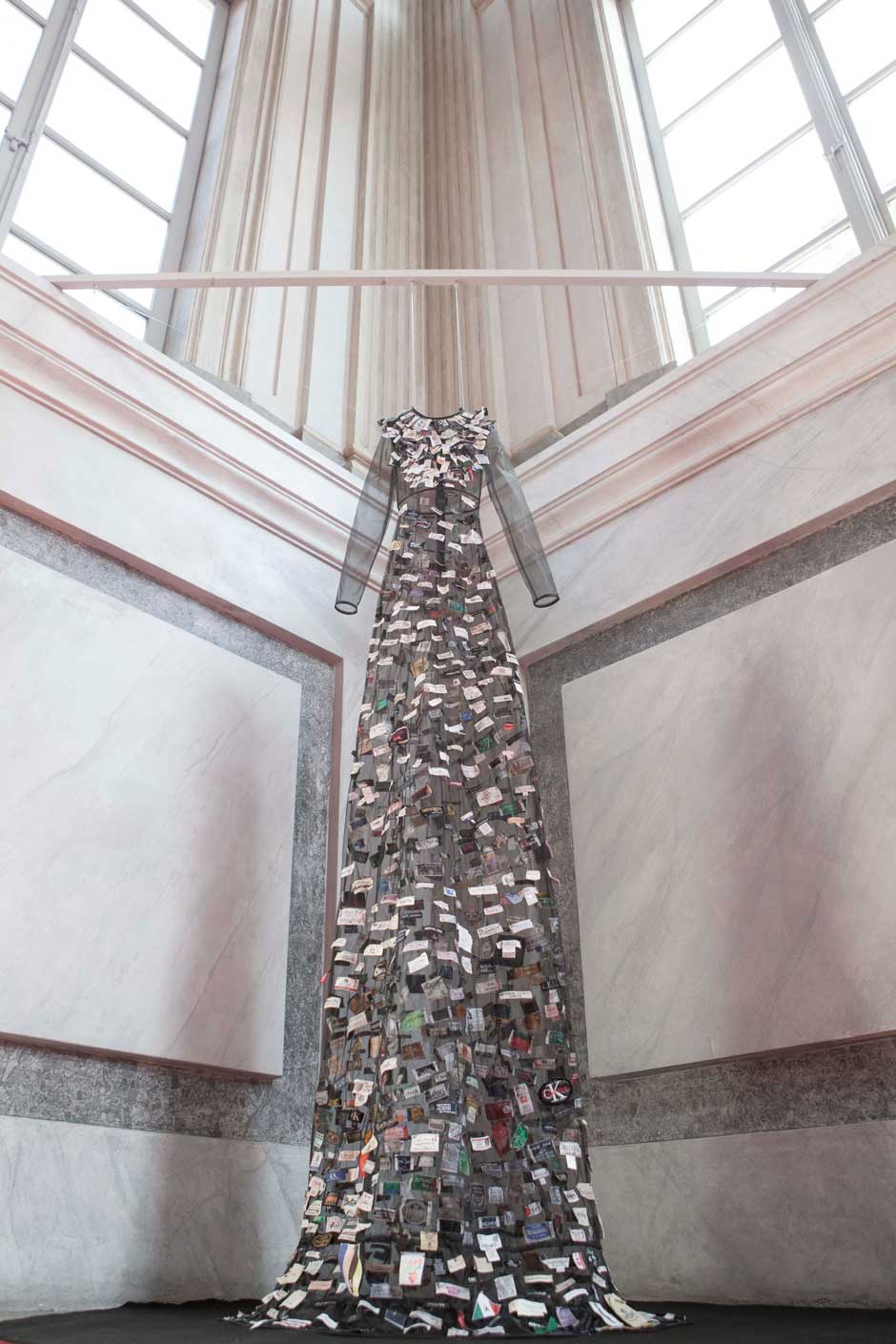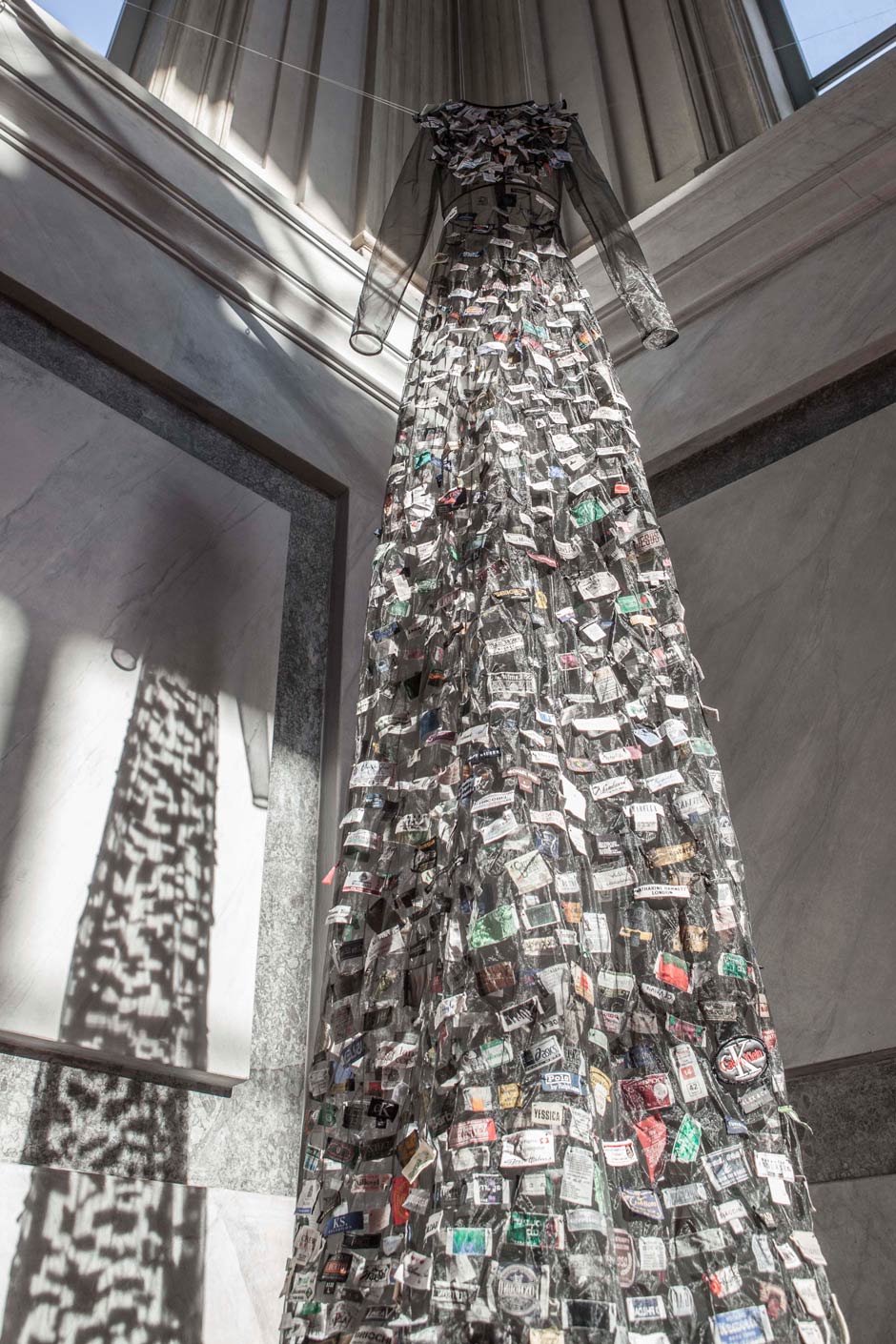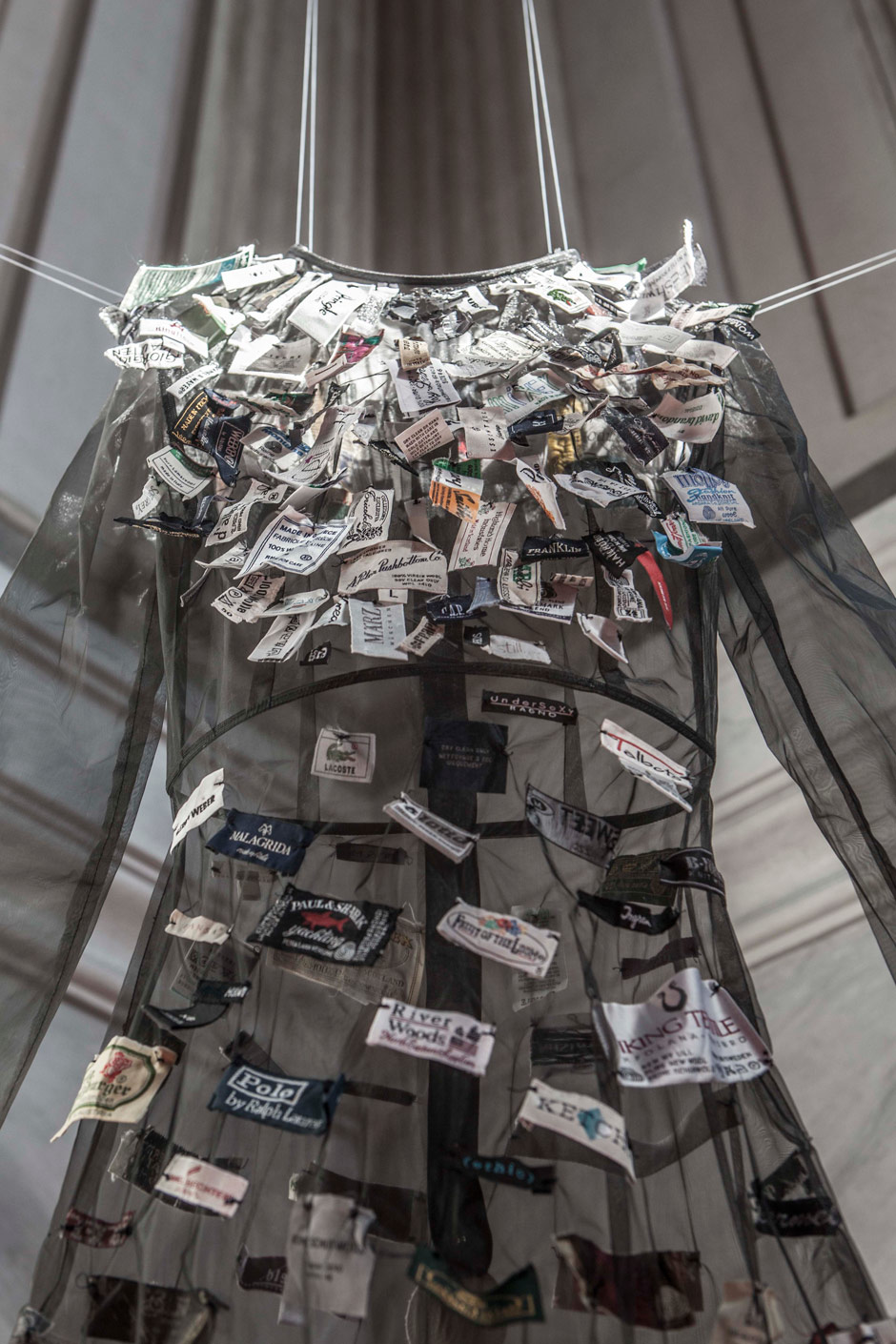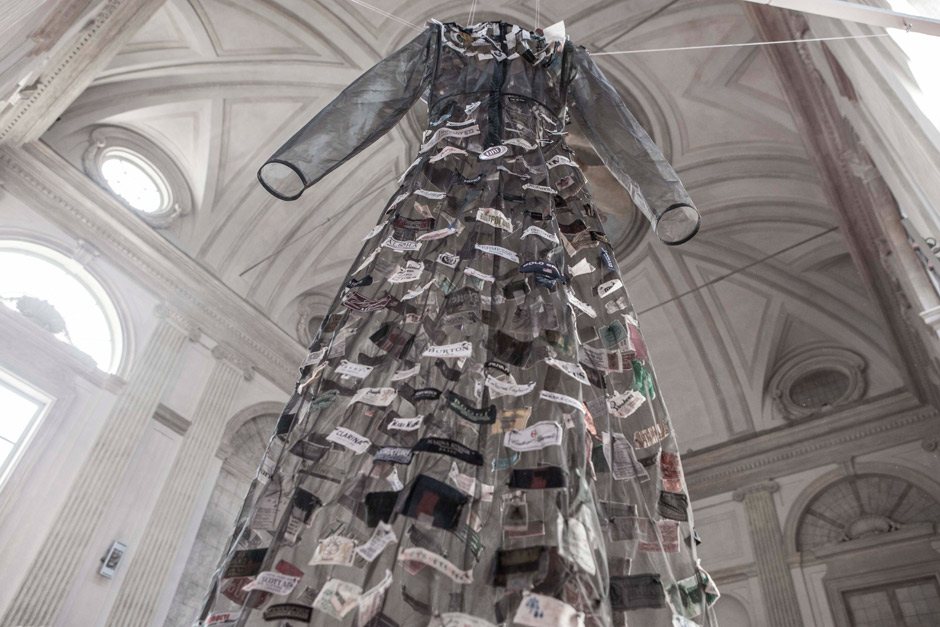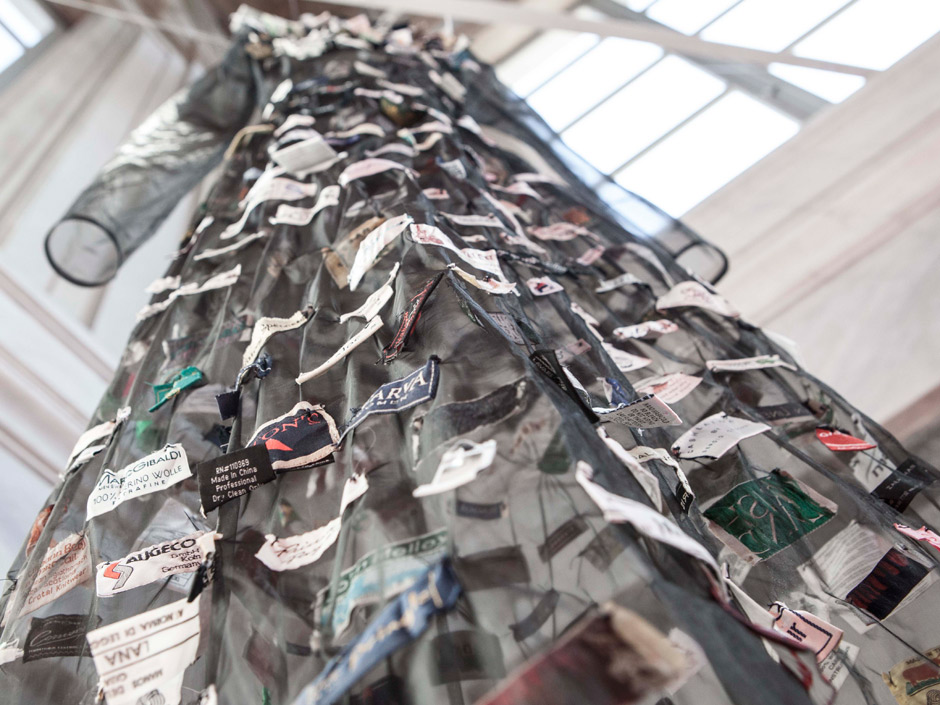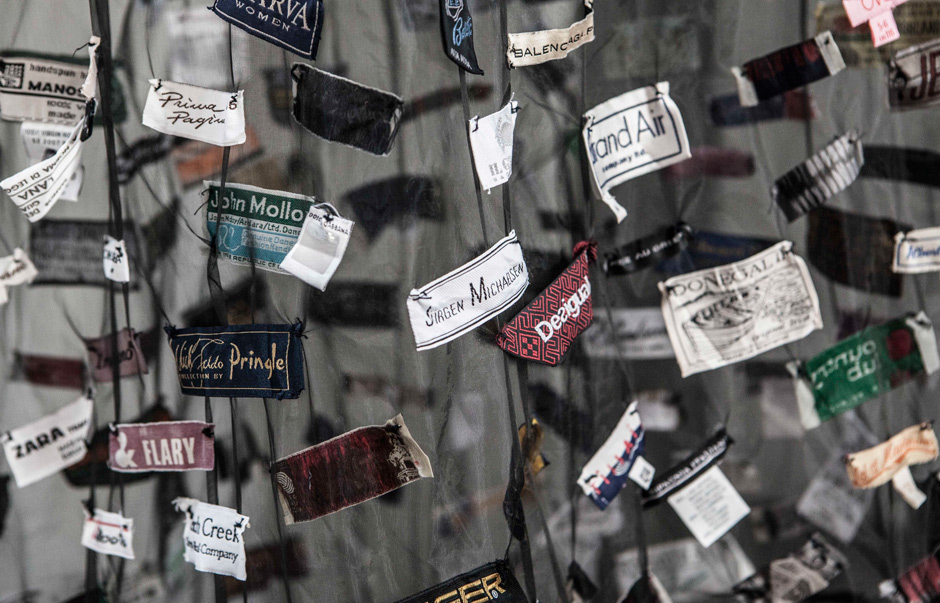 LABEL
Rethinking the label with an eye on sustainability
Palazzo Reale – Milan, 2015
---
LABEL is a dress entirely made with labels: a three-metre tall, light and almost transparent tower that, by overlapping textile identities, tells about those non-recyclable waste, i.e. clothes' labels.
LABEL talks about sustainability, identity and of the new responsible goals of contemporary and future fashion: designed and made by Denise Bonapace, it takes shape through 1.100 labels, elements with great communicative value for all fashion brands, though completely irrecoverable in the textile waste recovery process and thus constituting clothes' waste par excellence.
LABEL is made by Denise Bonapace with the sponsorship of the Municipality of Milan, the National Chamber of Italian Fashion, in collaboration with Palazzo Reale and thanks to the valuable support of C.O.N.A.U. and Tesmapri.