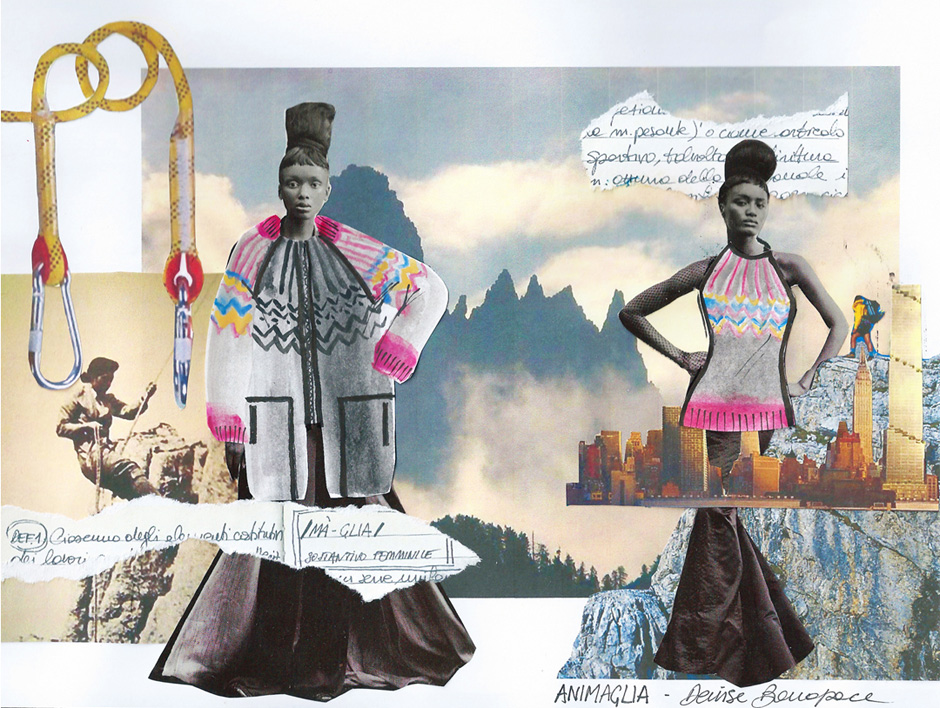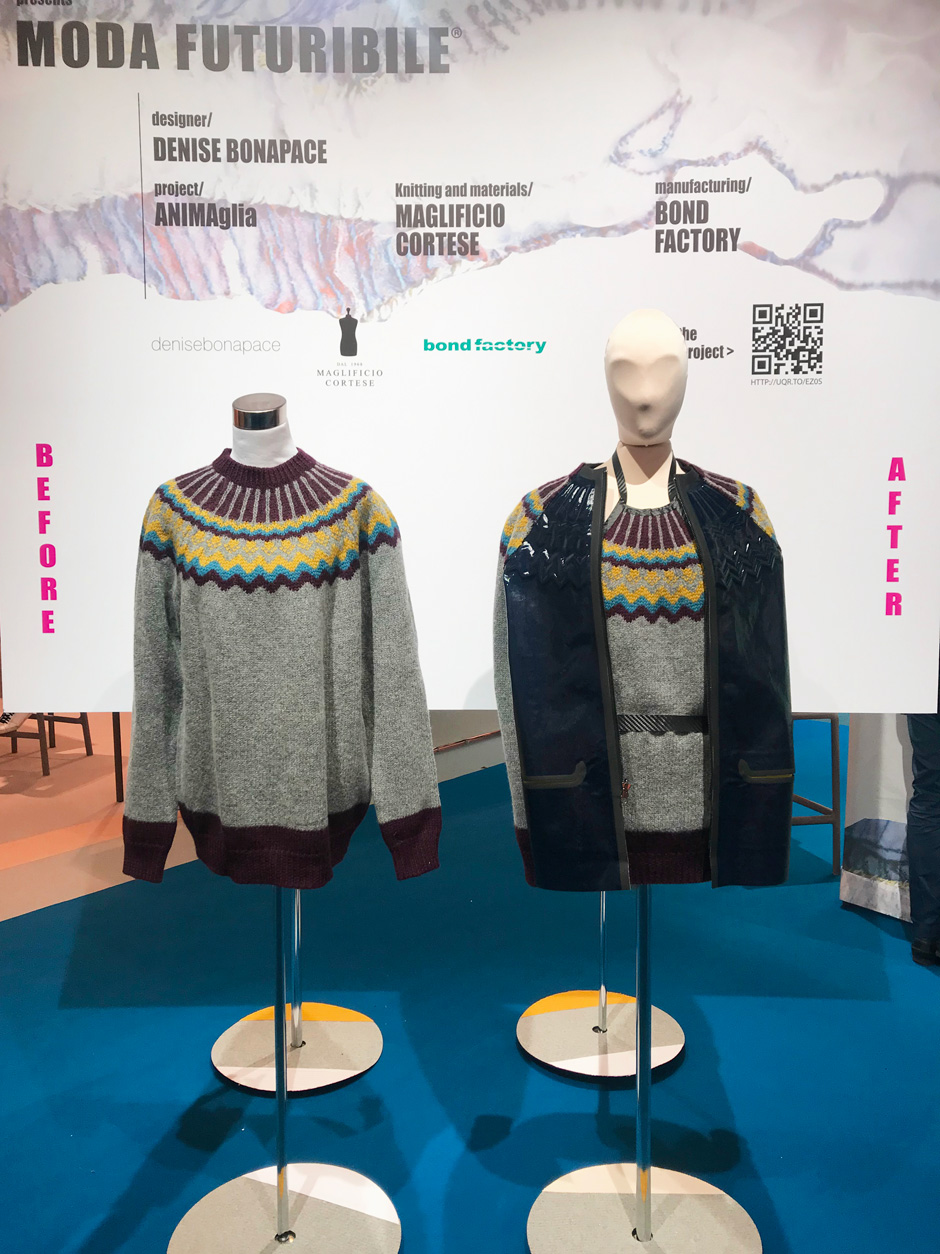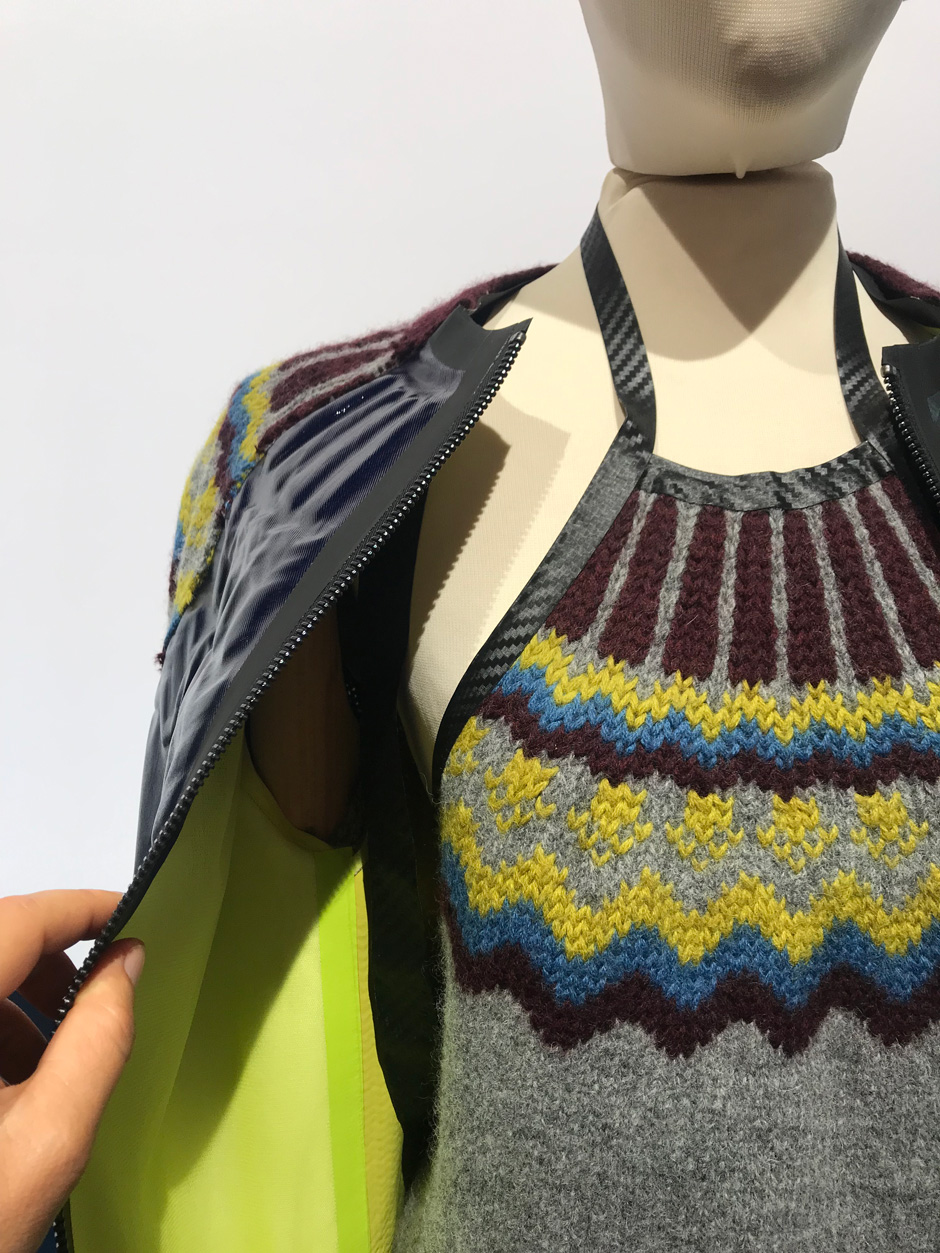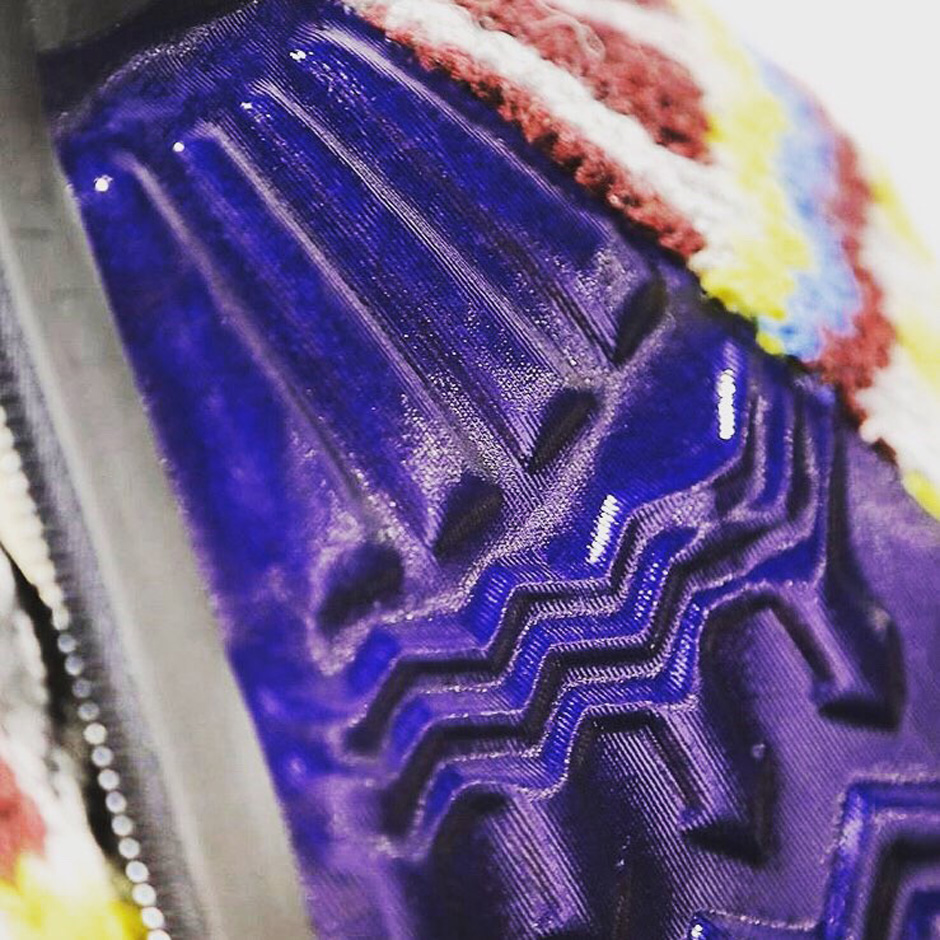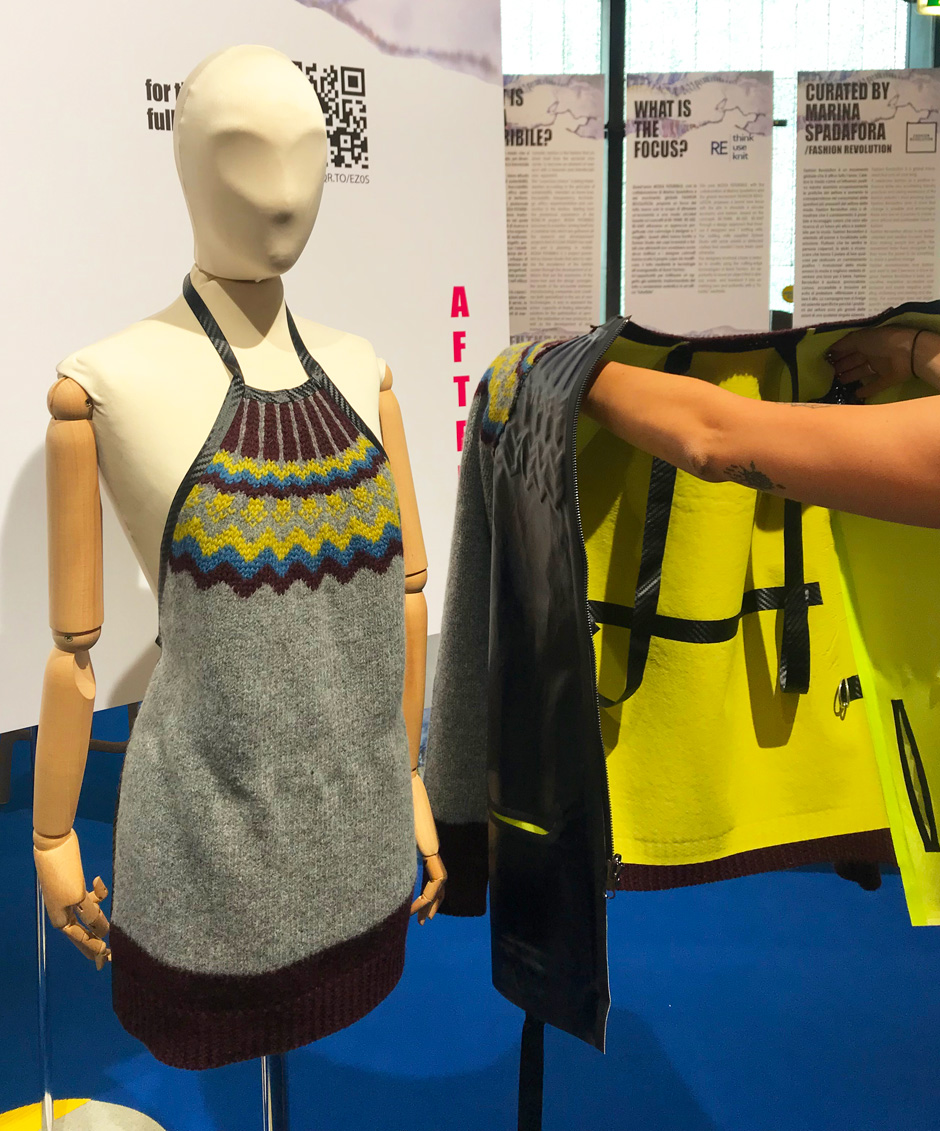 ANIMAglia
Moda Futuribile: Re | think-use-knit
Dyloan, Pitti Immagine Filati, Florence 2019

---
Jersey **def.: any of various close-fitting usually circular-knitted garments especially for the upper body (e.g. wool or cotton jersey) or an often loose-fitting shirt that is worn by a member of a sports team as part of a team uniform and that typically has the athlete's name and number on the back (football jersey).
Denise Bonapace's project aims to draw people's attention on the sporty soul of Knitwear: used from the very beginning by the fishermen of the North Sea to protect themselves from icy winds, it was also used in the mountains to warm up and reactivate blood circulation. Jersey and its sports function has survived until the arrival of technical materials, that in the last 50 years have gradually replaced its use to the point that they have completely replaced it.
ANIMAglia is composed of two knitted pieces: a top that can be used as day or evening-wear equipped with internal pockets and a real jacket made up of a fully lined front side in technical fabric with internal braces allowing to carry it in a more versatile way: placed in different parts of the jackets and in different sizes, the pockets guarantee the best usage of this garment.
The sweater so arranged can serve for various daily activities: from the most formal to the informal ones, in line with our dynamic and busy life, however allowing to carry over our Wisdom and knowledge of the charming knitwear tradition.
A project for Dylan studio, curated by Marina Spadafora and Fashion Revolution Italia