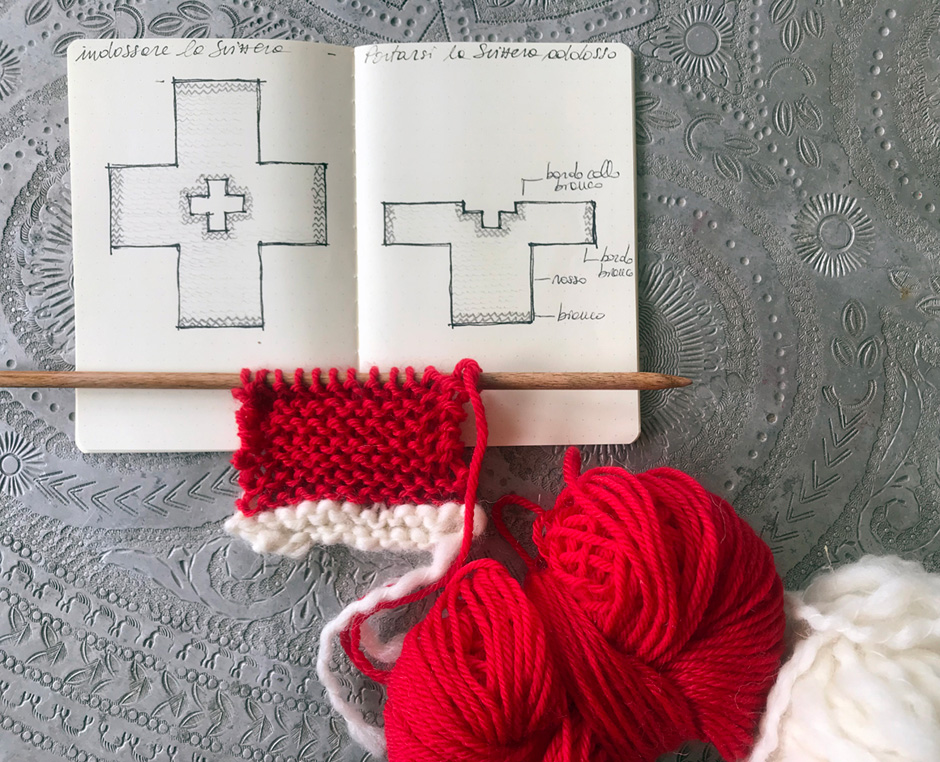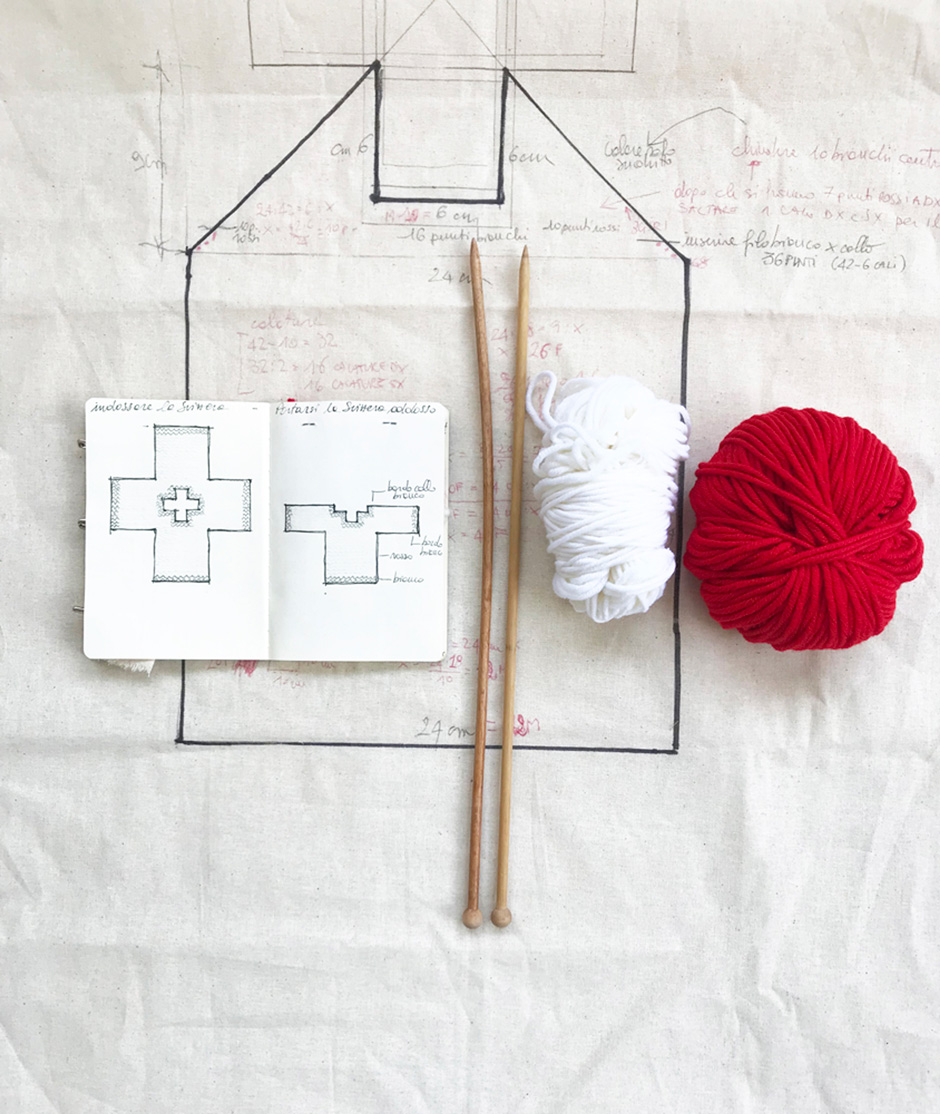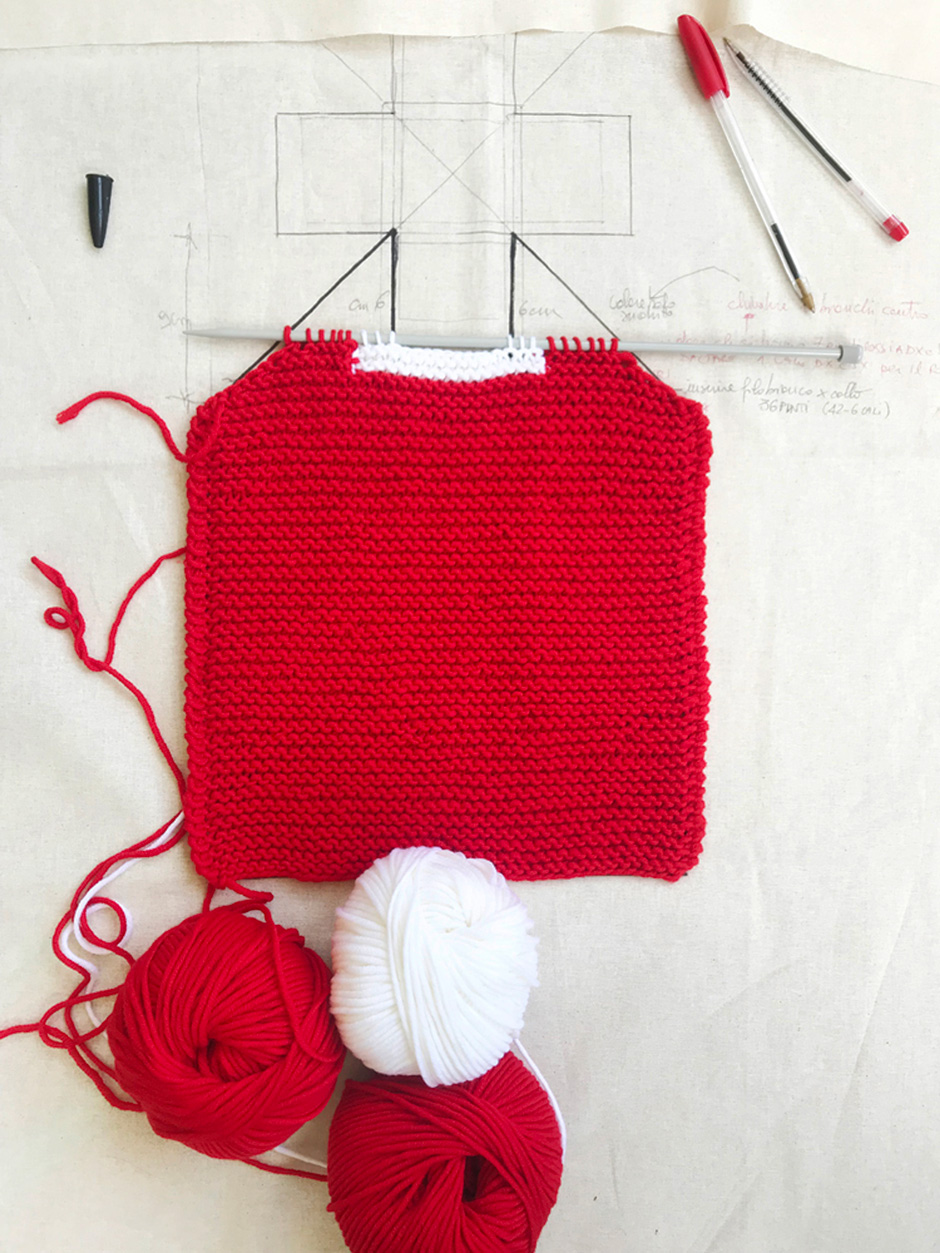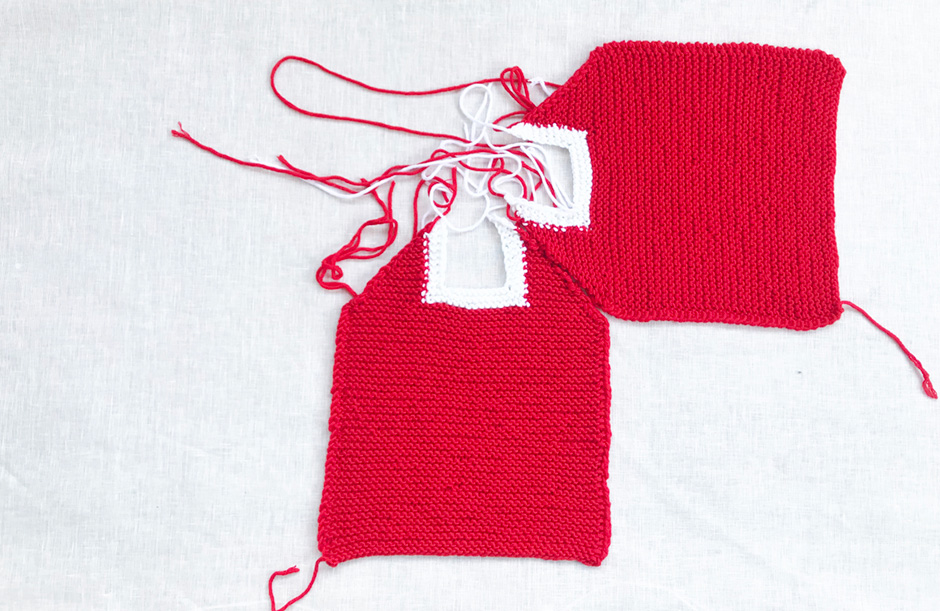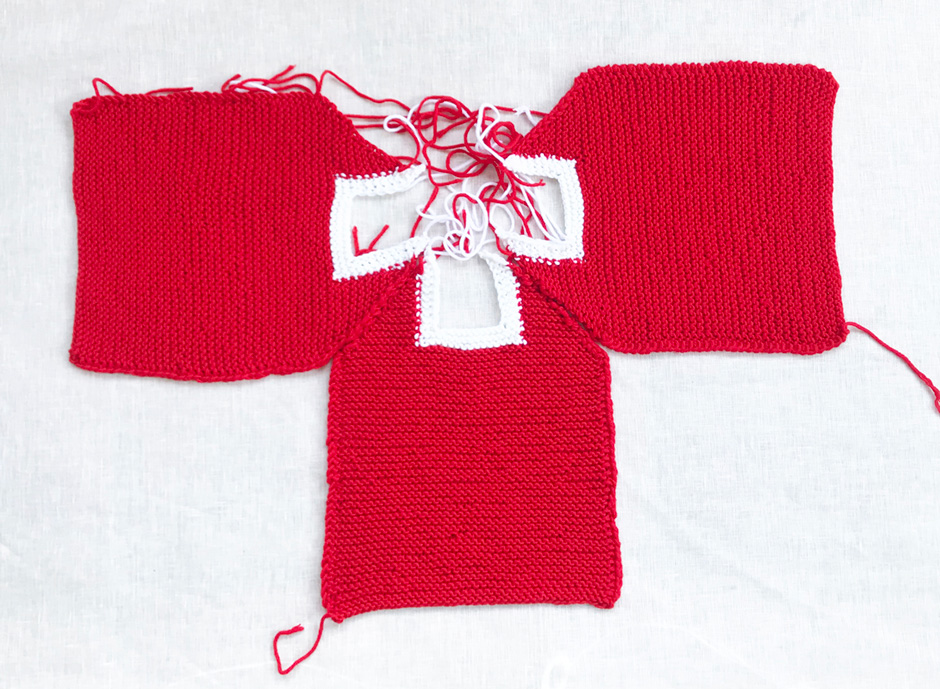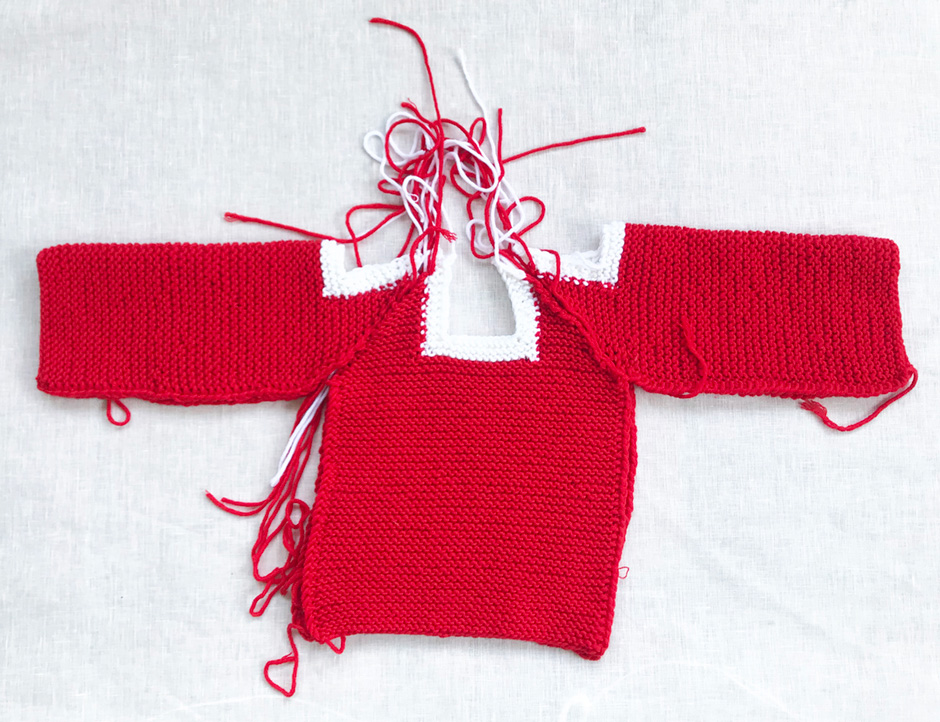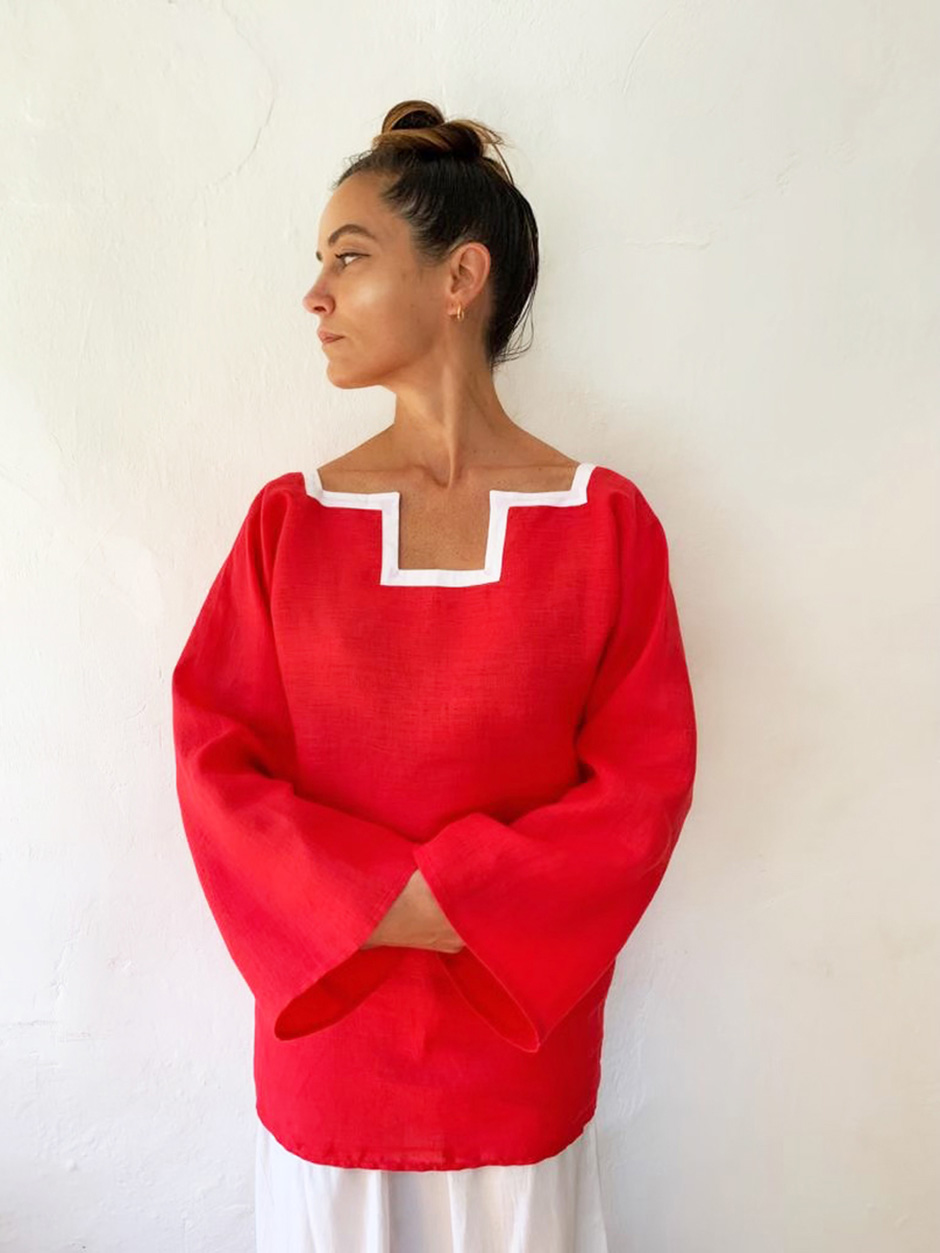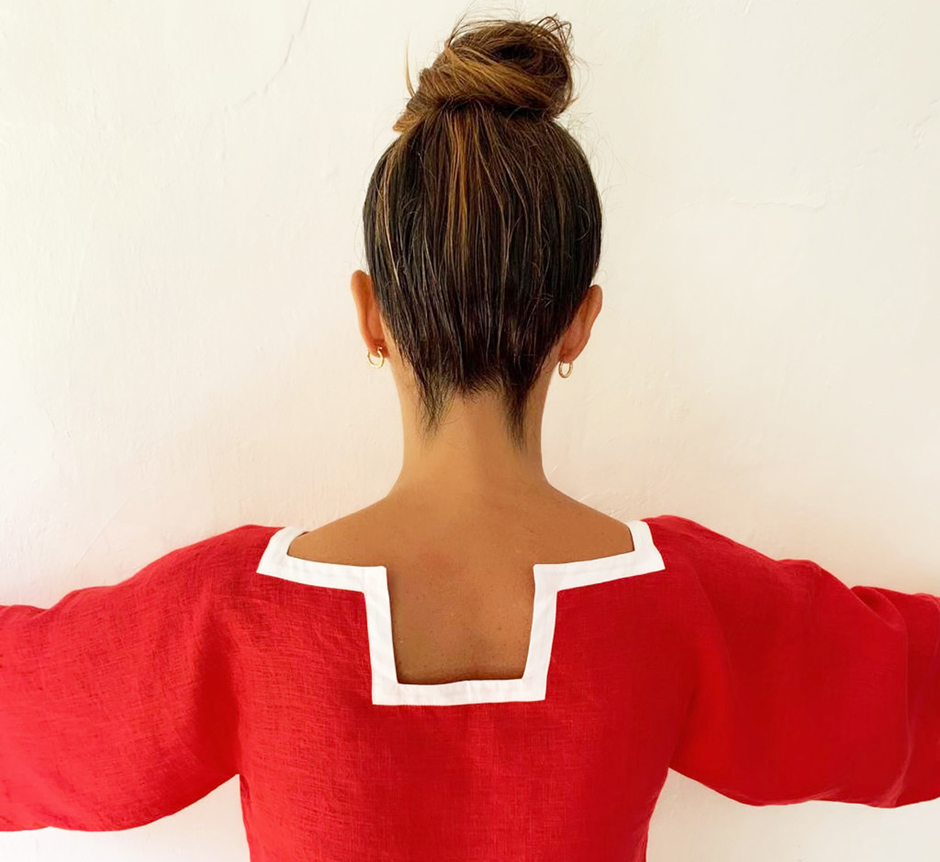 SWISSNESSWEAR
Wear Swissness
Swiss Original Handmade Creative Project, 2019

---
The garment is designed starting from the symbol and the colors of the Swiss flag.
By folding the symmetrical cross you get a T-shaped fit, and the neck offers an original variation to the classic crew neck, allowing a flawless, simple and practical wearability.
Made of knit, with garter stitch (gauge 5.5), it has a color inlay at the neck and is finished with a crochet stitch. But the same model can also be made in fabric, finished with a tailored collar applied on the bias.
Swiss Original. Handmade Creative Project
Creativity competition in 4 categories
Powered by Consortium Emmentaler AOP
Exhibition curated by Massimo Bruto Randone