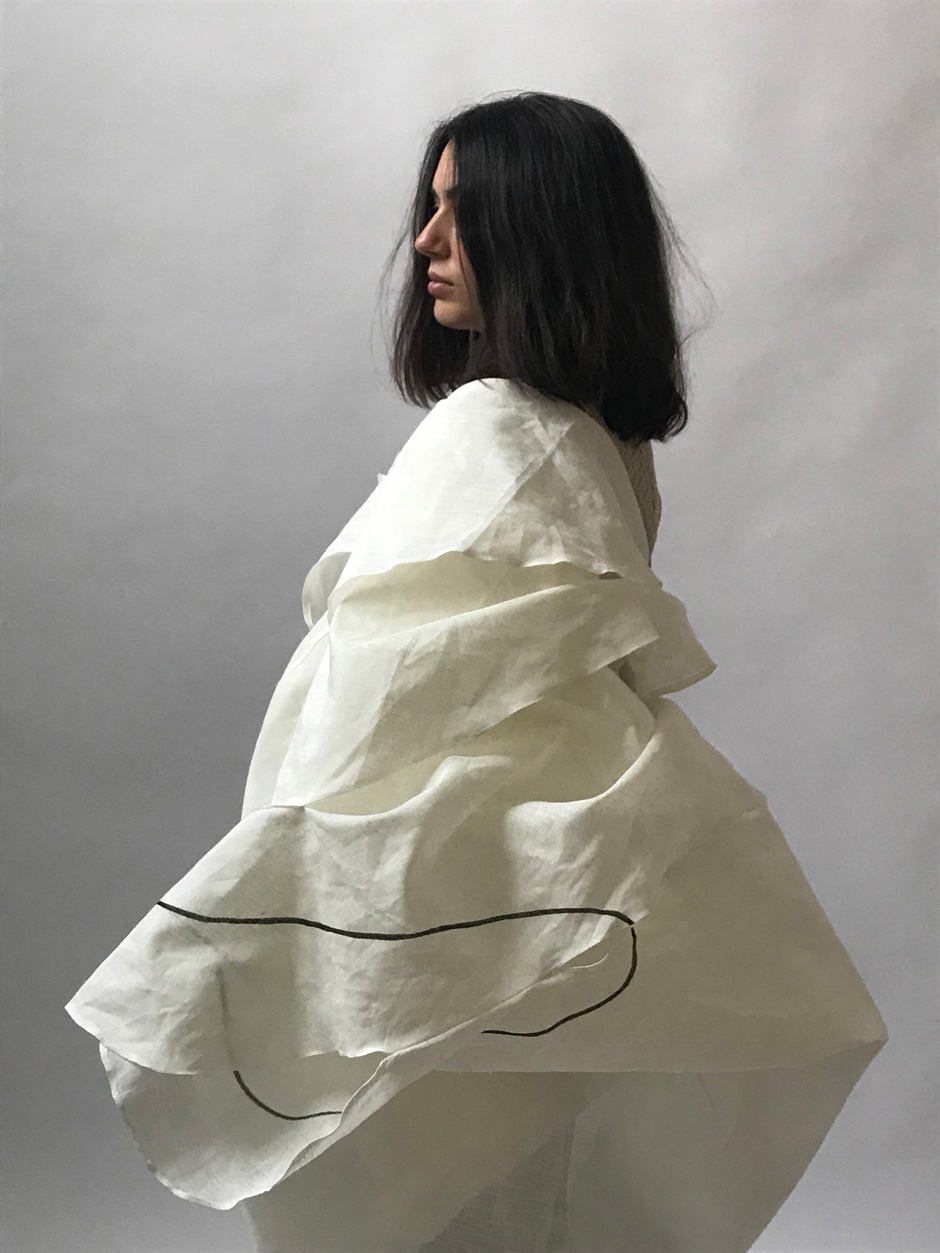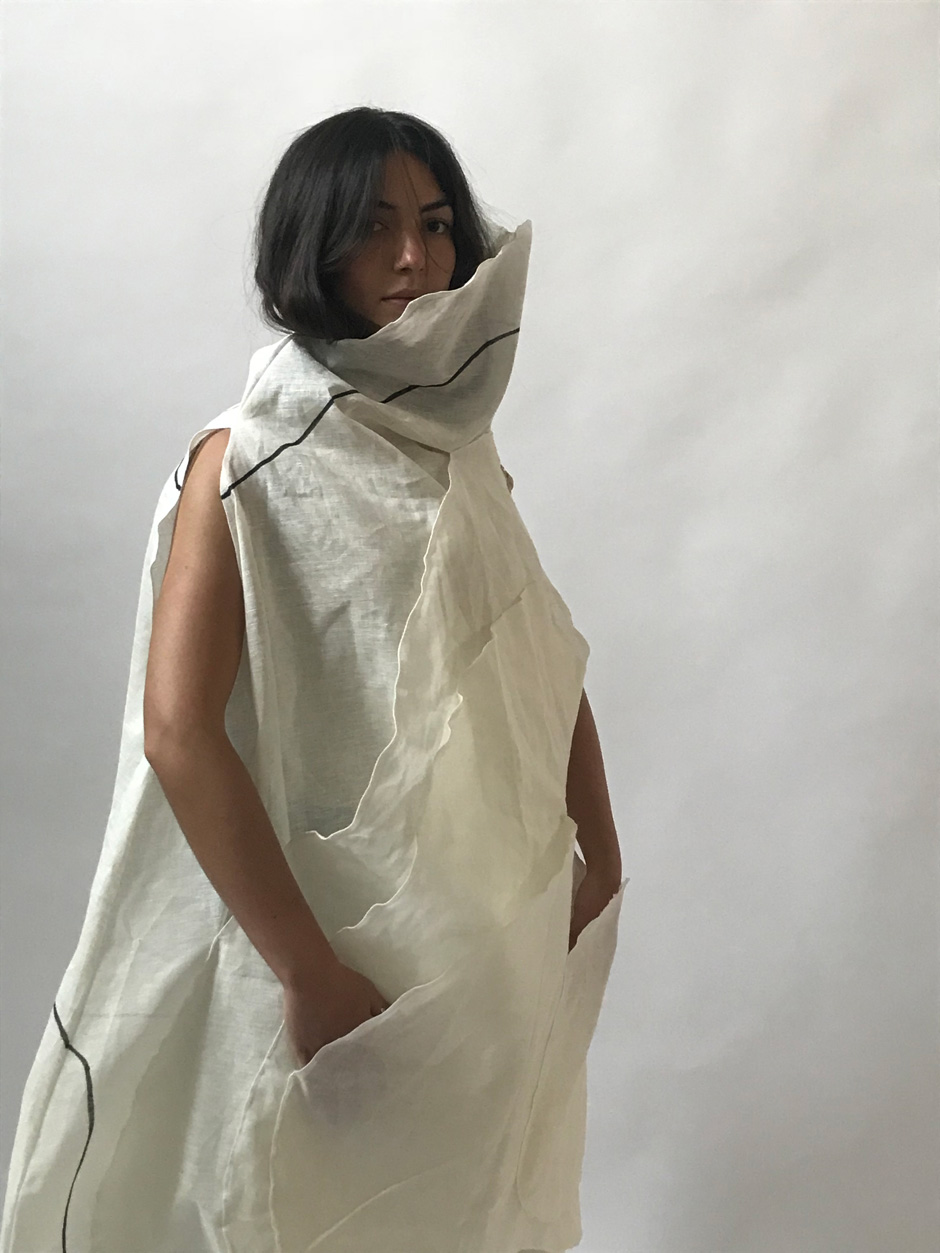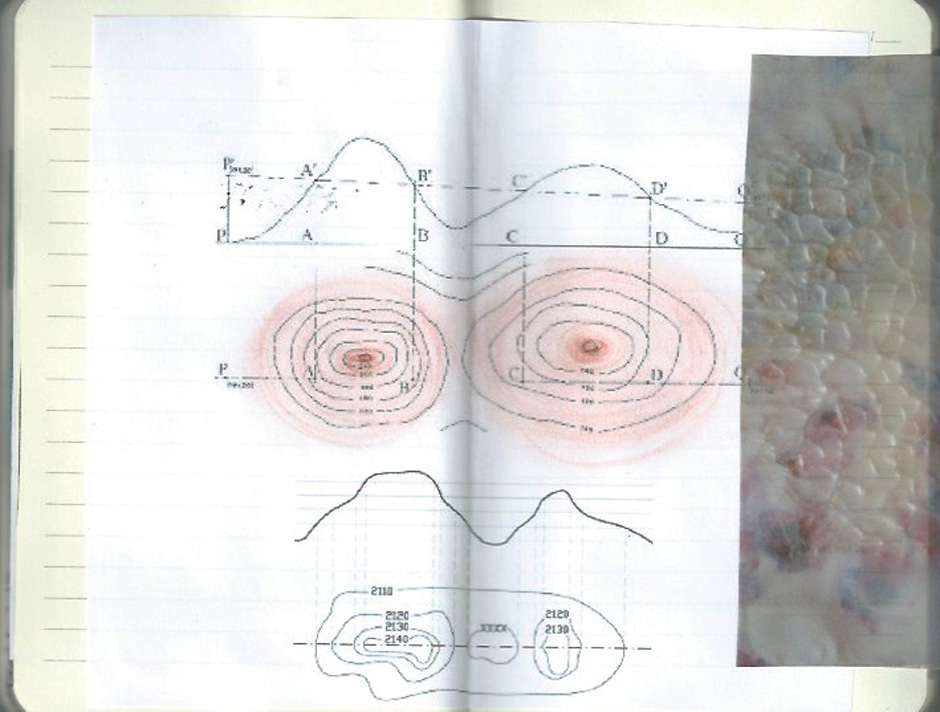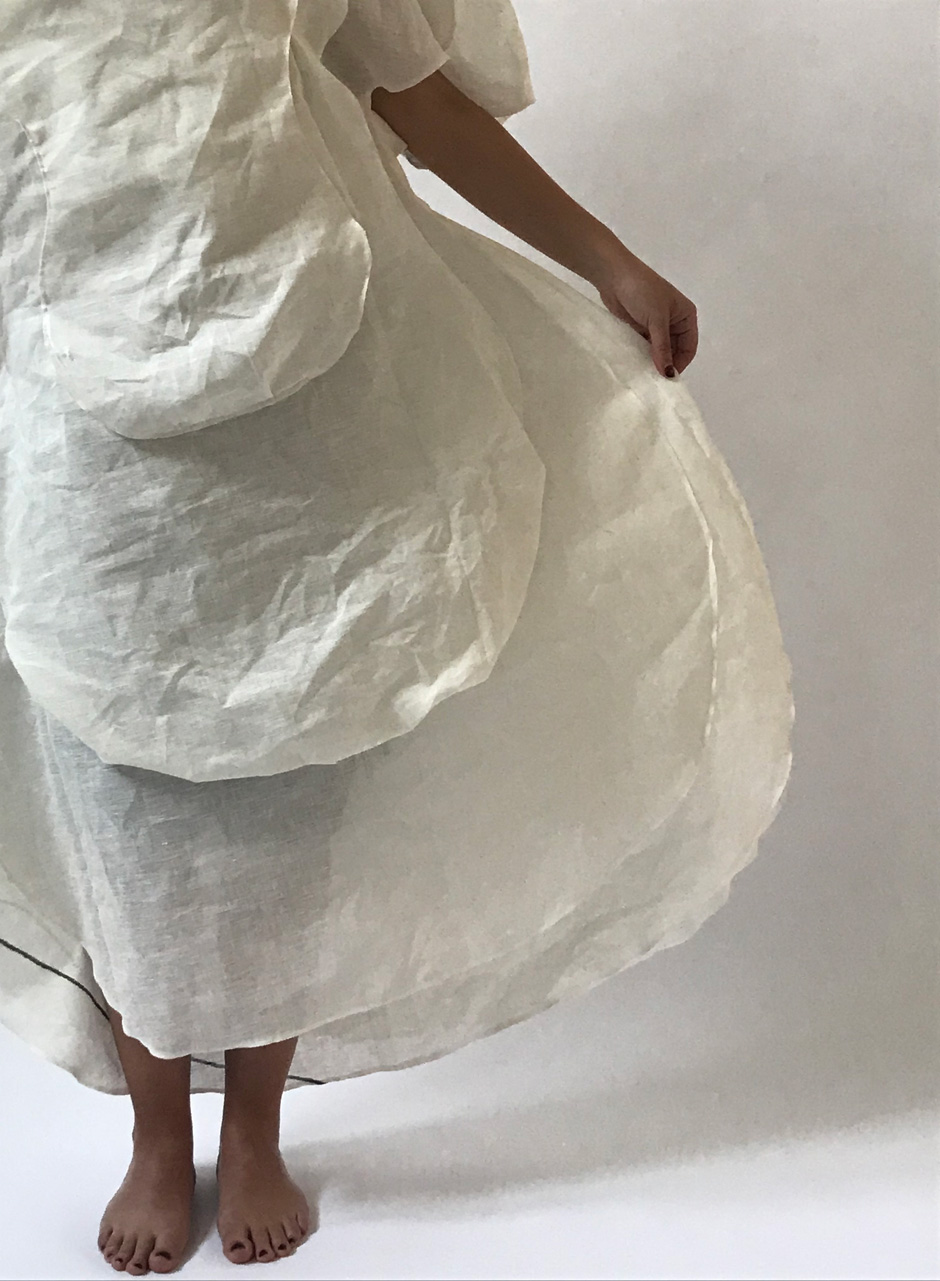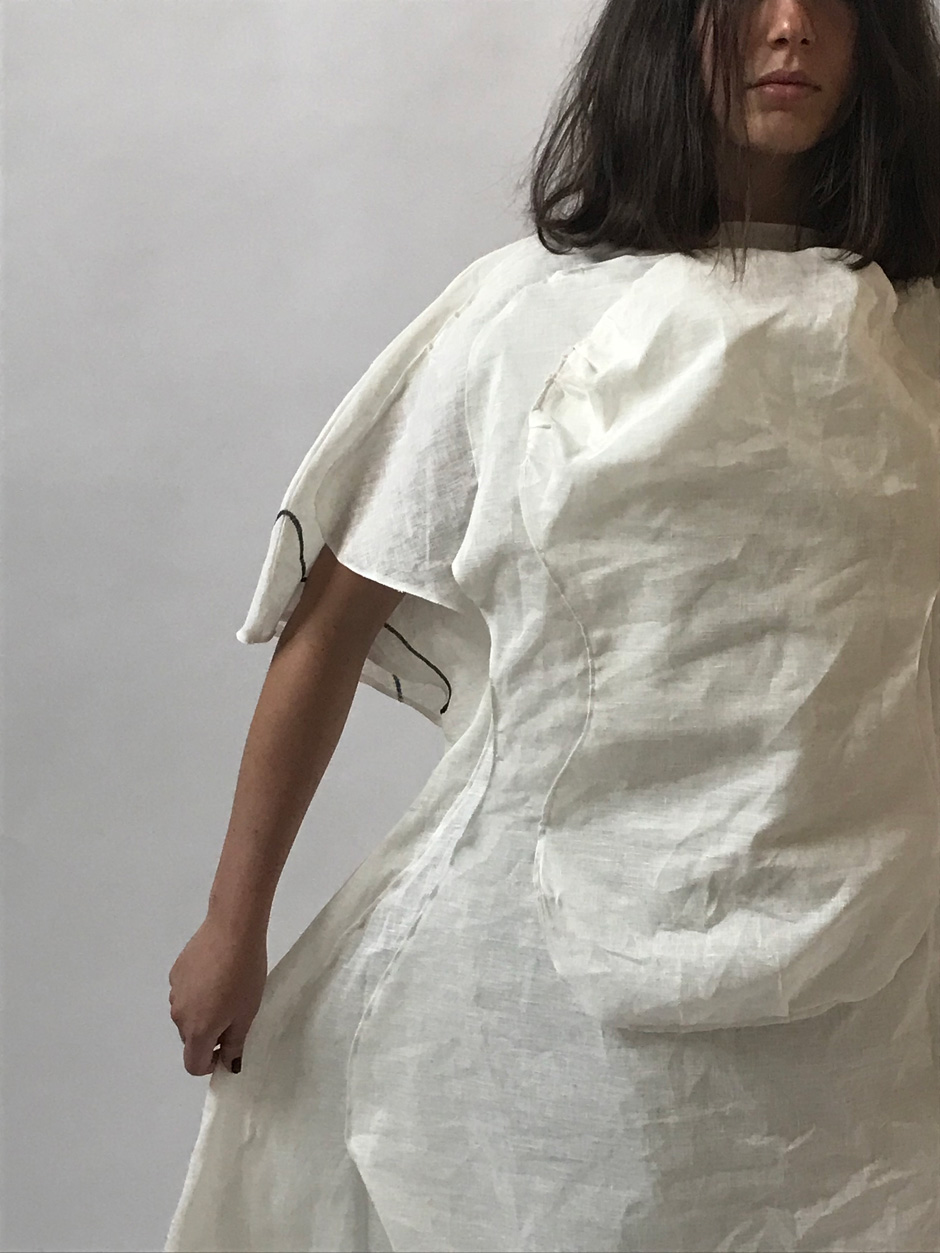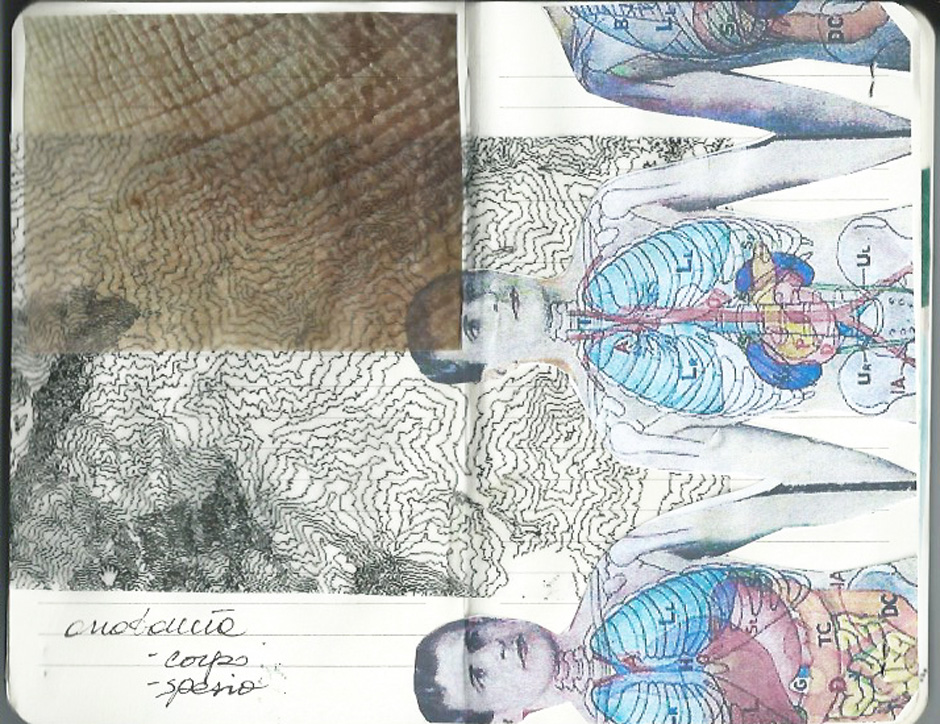 A-DRESS, the border-less dress
Napapijri – Futurehood
Milan Design week, 2018

---
In Italian the terms Abito (Dress) and Abitare (living) have a common matrix, they are both words with a Latin origin, which co-habit in the meaning of being the "tree's nucleus".
Man has always represented and designed the space in his own image and in his likeness, starting from the legend that saw the origin of the seven continents from seven pieces of Dionysus' body.
A-dress is a border-less dress: its profiles resembles land contour lines, which cover both the body and the space.
The un-confined/border-less A-dress emphasizes the staging of moods, gestures, sizes and habits of the wearer in a new, open and liquefied freedom of dressing.
Project with Emanuela Pica, Roberto Legramandi